Quality means everything to
Kronos Precision Polyamide Extrusion
. We implement strict quality control in every aspect of our production and operation. At Kronos, we only use
VIRGIN Polyamide
and
PURE Glass Fiber
for our Polyamide Profiles. All the raw materials we use are imported from the international TOP manufacturuers and are subject to strict incoming inspection at the time of entry. All batches of Kronos's thermal insulation polyamide profiles are subject to a rigorous inspection process prior to delivery.
Kronos Precision Polyamide Extrusion is
IATF16949:2016
Certified.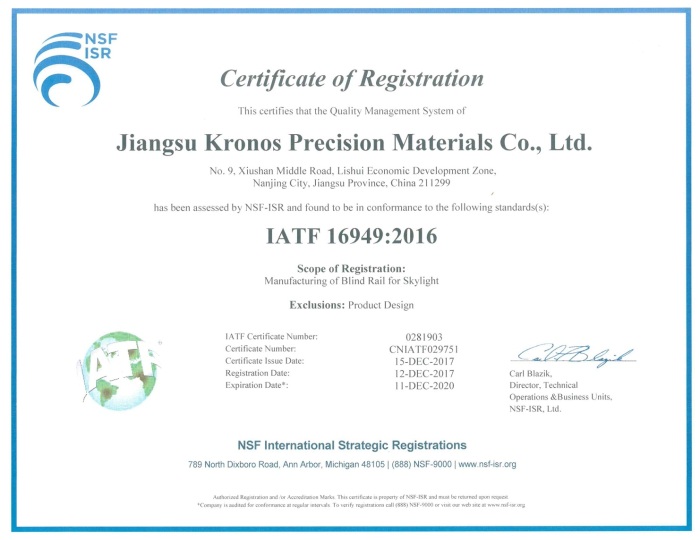 The China Fortune 500 Real Estate Summit was held in Beijing on March 20, 2019. Without any doubt,
Kronos Precision Extrusion
was proudly honored as the
No.1 Preferred
supplier of
Imported
Thermal Insulation Polyamide Profiles
for energy efficient aluminum windows, doors, facades, and curtain wall systems.