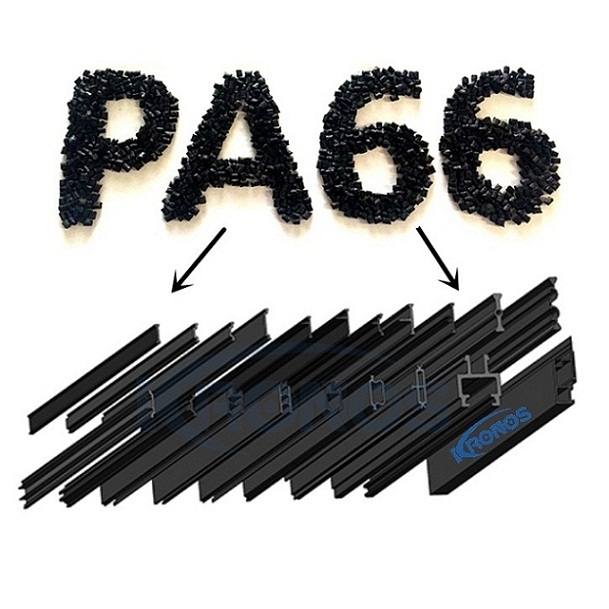 Kronos Precision Extrusion is an innovative Singapore-Germany joint venture that specialises in developing and manufacturing fiber glass reinforced polyamide-based thermal insulating strips. Our standard polyamide profiles' C-Shaped angle adopts a 20° angle (
Eurogroove Design
) to provide a fine visual line after the assembly of the composite profiles. Other designs and tailor-made polyamide thermal struts are also available upon request.
Kronos's Polyamide Profiles feature
Extremely Smooth Surfaces
,
Uniquely Sharp Contours
,
Outstanding High Precision
,
Impressive Tightest Tolerances
,
Cost-Effective Prices
, and
Best-in-Class Quality
, all of these set Kronos apart from other polyamide extruders on the planet.

Below are some of our standard thermal insulation polyamide profiles