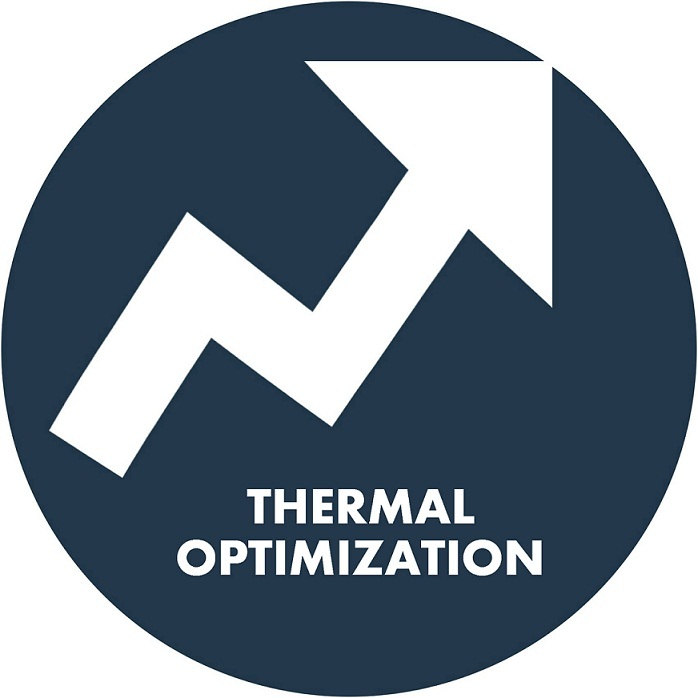 As the Power Bills keeps going up and a higher energy saving plan is demanded by the international communities, human beings require energy efficient products and technologies more desperately than ever. As a result, the design of Thermally-Broken aluminum doors, windows, and facade systems has been changed from simply increasing the width of the thermal insulation strips to a more complex detailed optimization of the overall heat insulation aluminum profiles.
In the search for the lowest possible U-value, there is always potential for improvement in windows, doors and facade systems. Separating the aluminum parts in windows is just the beginning of the journey, but radiation and convection still present significant challenges to insulation. Optimization of the inside of the insulation zone is key to the effectiveness of the insulation. This could be through using one of Kronos's standard polyamide profiles with hollow chambers or noses to reduce air flow and energy loss, or using our other approaches to optimize for thermal performance without compromise.
Kronos Precision Extrusion
is an innovative Singapore-Germany joint venture that specializes in developing and manufacturing
Thermal Insulating Polyamide Profiles
with
Cutting-Edge High Precision Thermoplastic Extrusion
process and techniques. We offer a range of standard and custom-made extruded profiles from
Virgin Polyamide 66
(
PA66
or
Nylon 66
) and other materials for constructional, commercial, institutional, automotive, and engineering applications.


Our thermal insulation optimization make sure that we take all of your needs and concerns into account, from the production system, right the way through to structural and environmental considerations. With more than 2 decades of experience, expertise, and Know-How in the thermal insulation R&D, Kronos Precision Polyamide Extrusion is truly the perfect thermally broken windows, doors, and facade systems designing and optimization partner you can find in the world. Let us work with you to find the right combination of thermal insulation solutions to reach your targets.