Overview
Kronos Precision Extrusion is an innovative Singapore-Germany joint venture founded by Kronos Polytech GMBH KG (Kronos Germany) and a core team of thermoplastics extrusion specialists from a world-class company. Kronos specializes in developing and producing Thermal Insulating Polyamide Profiles with Cutting-Edge High Precision Thermoplastic Extrusion process and techniques. We offer a range of standard and tailor-made extruded plastic profiles from Virgin Polyamide 66/Polyamide 6 (PA 66/PA 6 or Nylon 66/Nylon 6) and other materials for aluminum windows, doors, facades, curtain wall systems, solar panels, automotive sunroof slide rails, conveyor guide rails, automation, and various engineering applications.
Kronos Precision Extrusion prides itself on taking on challenging projects that others see as too difficult to accomplish. We are the experts at custom engineered plastic extrusion profiles, which are completed with superior customer service and dedication to quality and high precision. We offer unique capabilities and a quick turn-a-round time in order to meet your plastic extrusion demands efficiently and effectively.
The team at Kronos Precision Extrusion is a talented, innovative, and enthusiastic group of individuals, with more than 80 years of combined expertise in plastic extrusion. State-of-the-art equipment, technology, process, know-how, proprietary design of dies, superior customer service, quality management, and reliable quality & precision guarantees that all customers' plastic extrusion needs are 100% satisfied.
Do you have a plastic extrusion challenge for us?
Product Name: Thermal Insulation Polyamide Profiles for Aluminum Windows and Doors, Thermal Break Polyamide Strips, Thermal Barrier Polyamide Profiles, Thermal Struts, Polyamide Insulating Struts

Manufacturer: Kronos Precision Extrusion
Kronos Extrusion Model No.: 280T02
Design: Eurogroove
Main Material: Virgin Polyamide 66 + 25% Pure Glass Fiber
Processing: High Precision polyamide extrusion
Width: 28mm
Standard Length: 6 meters/piece or customized
Profile Density: 1.30 ± 0.05 g/cm³
Shore Hardness: 80
Polyamide Strips Color: Black
Standards Carried: European Standard EN 14024:2004 & Chinese GB/T 23615.1-2017
Kronos Extrusion Certification: IATF 16949:2016
Applications: Thermal Insulation/Thermal Break/Thermal Barrier Aluminum Doors & Windows, Aluminum Profiles, Passive Windows, Energy Efficient Buildings, Green Buildings, Passive House, Sustainable Buildings etc.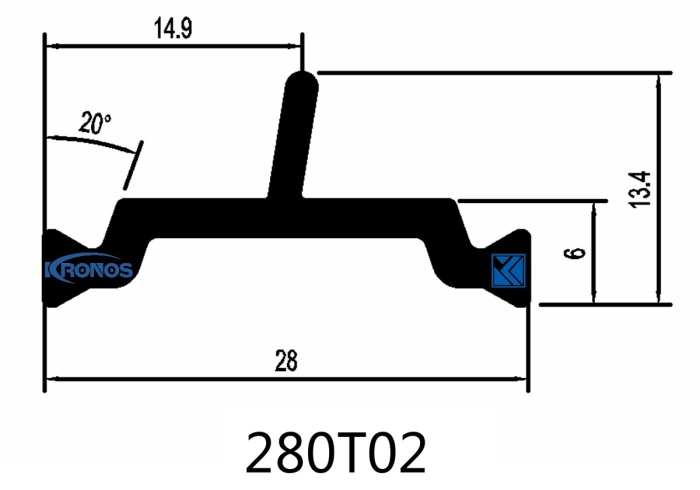 Why Kronos Precision Extrusion?
1. We have the TOP-NOTCH thermoplastics extrusion experts, process, know-how, and techniques.
2. We develop and produce the Extremely High Precision plastic profiles with Tight Tolerance.
3. State-of-the-art extruding machinery with our own Optimization.
4. Own Know-How Proprietary Design for all dies to ensure World-Class Quality & Precision.
5. Wide and Intricate plastic profiles extrusion capabilities.
6. Raw Material: Virgin Polyamide 66 (Nylon 66) and Pure glass fibers, Virgin Polyamide 6 (Nylon 6) etc.
7. Decades of experiences and expertise in optimization for thermal insulating zones.
8. Competitively Priced
Decades of experience and expertise in the production and R&D of polyamide (Nylon) profiles
Pure glass fiber used in Kronos's High Precision extruded thermal insulation polyamide profiles

Inside View of Kronos's PA66GF25 Thermal Insulating Polyamide Profiles/Thermal Break/Thermal Barrier Polyamide Strips

All batches of Kronos's thermal insulation polyamide profiles are subject to a rigorous inspection process prior to delivery.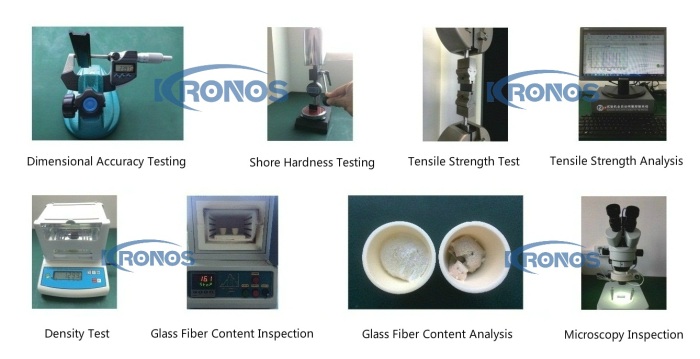 High Precision Extruded Thermal Insulation Polyamide Profiles are ready for delivery.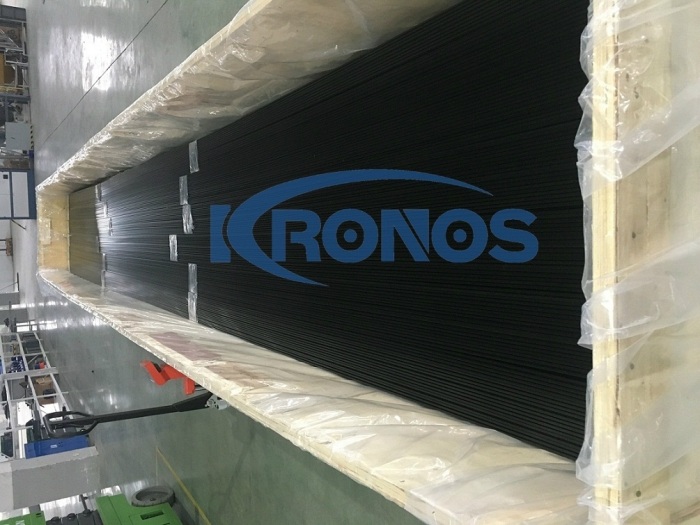 Offering nothing but the best, we pride ourselves with the use of state-of-the-art machinery to produce the top-notch quality thermal insulating polyamide strips. They are built with careful attention to detail and superb craftsmanship using innovative engineering with the newest technologies.
Kronos has a great passion for plastic solutions. We will continue to play a very active role in contributing to the UN 2030 Agenda for Sustainable Development and Paris Agreement. Our friendly and highly-professional team is committed to ensure you're happy not only with the high precision thermal insulation polyamide profiles you choose from us, but also the service you receive from everyone at Kronos Precision Extrusion. We listen to what our customers request of us, addressing these needs, always aiming to surpass your expectations.
As you learn more about Kronos, you will discover that we are trying to achieve the same thing as you – PERFECTION.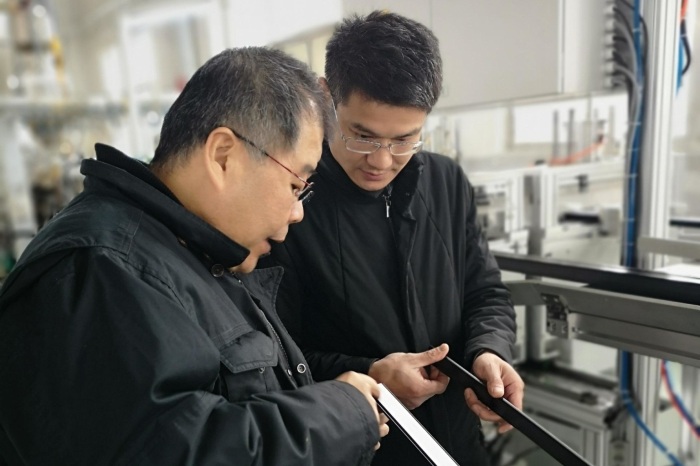 Exchange of Know-How-The Milux Windows and the Kronos Precision Extrusion Expert Team