Welcome to
Kronos Precision Extrusion Co.Ltd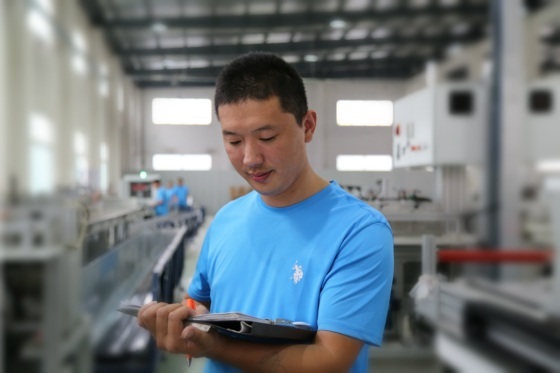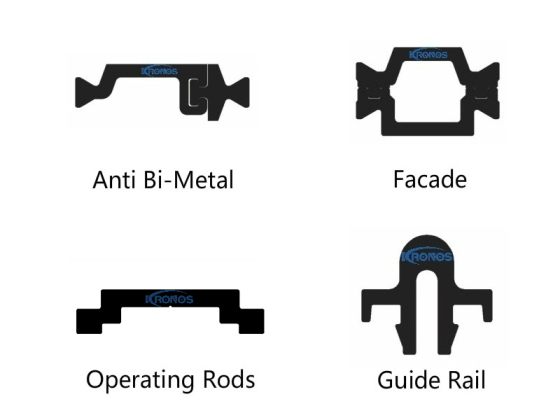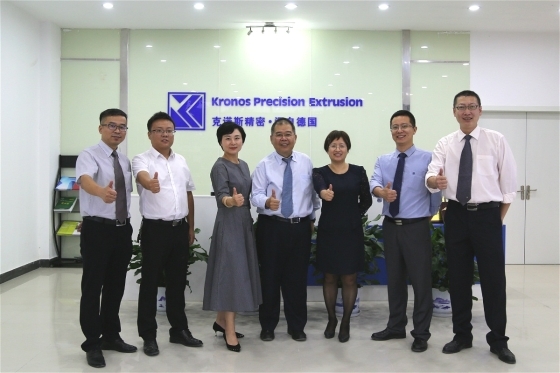 Kronos Precision Extrusion is an innovative Singapore-Germany joint venture founded by Kronos Polytech GMBH KG (Kronos Germany) and a core team of thermoplastics extrusion specialists from a world-class company. Kronos specialises in developing and manufacturing fiber glass reinforced Polyamide Thermal Break Strips with Cutting-Edge High Precision Plastic Extrusion techniques. We offer an endless range of standard and tailor-made extruded plastic profiles from Virgin Polyamide 66, Polyamide 6 (PA66/PA6 or Nylon 66/Nylon 6) and other materials for aluminum windows, doors, facades, curtain wall systems, solar panels, automotive sunroof slide rails, conveyor guide rails, automation, and various engineering/industrial applications.
Kronos Germany focuses on R&D and production of polymer and polymer alloys. The founder, Dr.-Ing. Wilhelm H. Tobben has profound knowledge of its properties, structure and applications, and possesses unique technological innovation capabilities. He is also highly experienced in the production and processes of high precision extrusion of polymer materials.
Kronos® is Synonymous with premium quality polyamide insulating profiles which are used for the thermal separation of aluminum profiles from the outer and inner shell of window, door and facade constructions. Our polyamide-based Thermal Struts System will reduce the conductivity effectively in aluminum extrusions by separating the aluminum profiles into two thermally broken parts. Kronos's polyamide thermal barrier strips are extremely efficient at preventing energy losses in buildings and enable outstanding Uf values up to conformance with the stringent green building codes and passive house standards in the market today. Extremely Smooth Surfaces, Impressive Tight Tolerance, Uniquely Sharp Contours, Excellent High Precision, all of these set Kronos apart from other polyamide profiles extruders.
Kronos is IATF 16949:2016 certified. We have the TOP-NOTCH plastic extrusion experts, state-of-the-art machinery, process, and technical know-how. We have our own proprietary design for all of the dies to ensure our polyamide profiles world-class quality and precision. Kronos's dies are fully designed and made as per German Standards. Our control of dimensions is very precise including twisting and bending control.
Kronos extrudes polyamide/thermoplastics profiles in a wide range of sizes and shapes, with our specialization and expertise lying in working with virgin plastic materials. Our highly-experienced experts can quickly evaluate your fabrication requirements and extrude your custom plastic products. Extrusion services for both prototype as well as large volume production runs are handled with extremely High Precision.
Our rich experience in high precision plastic extrusion & fabrications allows us to work closely with your design team to meet your most critical needs. The Kronos engineering team delivers prototypes quickly once your design is finalized. Our team has great technical expertise and know-how in new product development of thermoplastic extrusions, which ensures us to be flexible and quickly adaptable to meet your specific needs.
Kronos Precision Extrusion thrives upon Wide and Intricate polyamide extrusions that challenge today's extrusion capabilities. Our system design and manufacturing capabilities span a broad range of products and thermoplastic polymers which makes us the perfect partner for all of your high precision standard and tailor-made thermoplastic profiles extrusion needs.