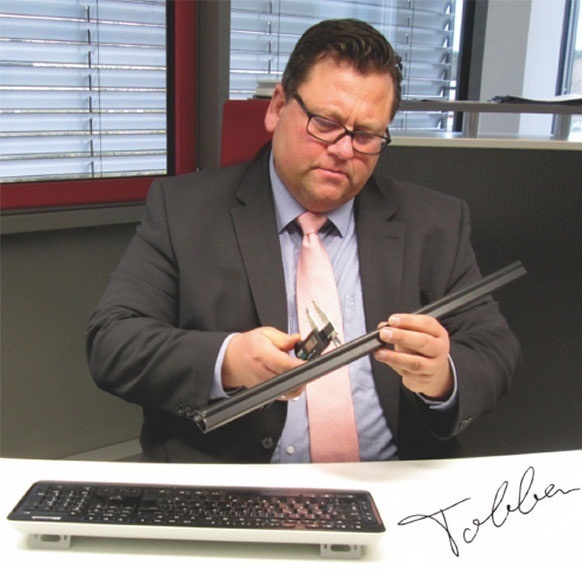 Kronos Precision Extrusion Co., Ltd
is an innovative Singapore-Germany joint venture founded by Kronos Polytech GMBH KG (Kronos Germany) and a core team from a world-class company. Kronos Germany focuses on R&D and production of polymer and polymer alloys. The founder,
Dr.-Ing. Wilhelm H. Többen
has profound knowledge of its properties, structure, and applications.
Dr. Többen
possesses unique technological innovation capabilities and he is also extremely-highly experienced in the production and processes of precision extrusion of polymer materials.
Dr.-Ing. Wilhelm H. Többen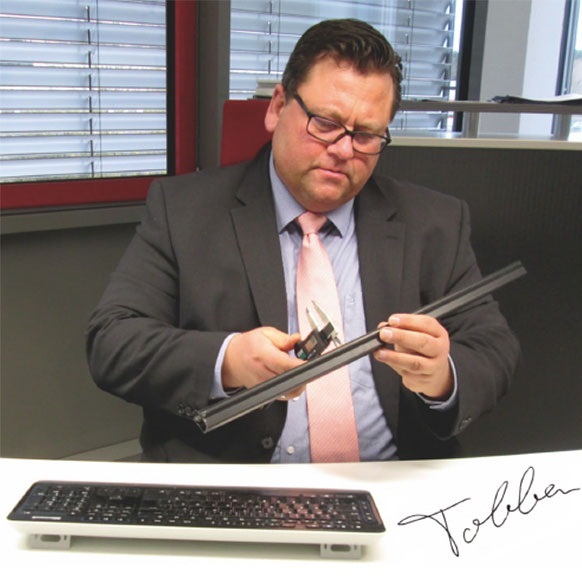 Δ Graduated from University of Paderborn in 1998, Ph.D in Mechanical Engineering and Plastic Technology.
Δ Had since been working on plastic technology, processes, tools & mould design, and product improvement.
Δ Was the technology research team leader, production manager, and the head of tool making company in
Technoform Bautec
for more than 7 years.
Δ Managing Director (Jan 2008 - Sep 2011) of
Technoform Extrusion Tooling
Δ Plant Manager (Jun 2006 - Dec 2007) & Management Technical Support ( Dec 2004 - May 2006) of
Technoform Bautec
Δ 2 years (Dec 2002 - Nov 2004) of working experience in
Bayer Material Science.
In charge of customer driven development of new products for casings, customer driven improvement of existing products, patent research and write patent, technical improvement of extrusion equipment


Mr. Kenny GO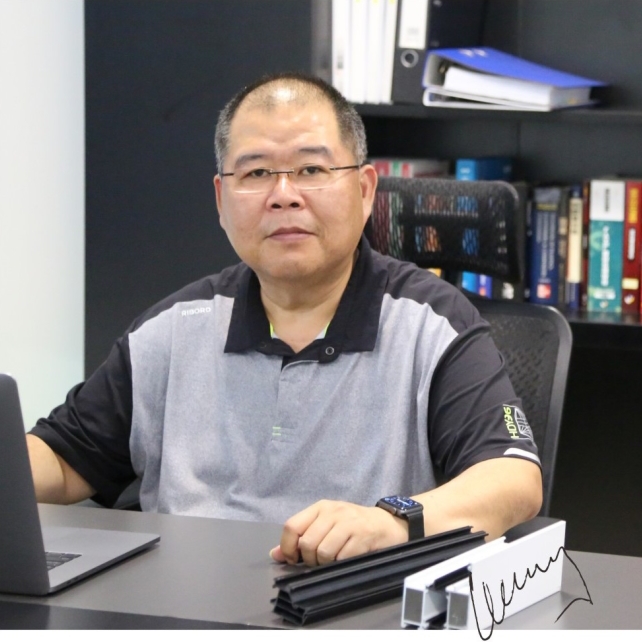 Mr. Kenny GO
is one of the World's TOP experts in thermoplastics extrusion and thermal insulating materials and applications. When it comes to Thermally Broken windows and doors and Polyamide Extrusion, Mr. Kenny knows better than anyone else in the world.
Δ Graduated from Ngee Ann Polytechnic in 1987, Diploma in Mechanical Engineering with Factory Automation, and later awarded with Bsc. Management and computer science from London University in 2002.
Δ Been working in the windows and doors industry since.
Δ More than 10 years' of working experience in windows and doors, curtain walls design, implementation and production in a Singapore Listed windows and doors company.
Δ More than 15 years' of working experience in R&D, customer service, factory management, production, technology, quality management, upgrading projects, and general management in
Technoform BAUTEC
.


Mr. Michael Wang

Mr. Michael Wang
is one the very few world top all-rounders in Thermoplastics Precision Extrusion and Insulating Zones Optimization.
As one of the world's best specialists in developing Thermal Insulating Polyamide Profiles and World's Highest Precision Plastic Extrusion techniques, Michael's super-rich expertise and professional know-how guarantees to provide high-quality and precisely-engineered plastic extrusion products to each customer. Michael prides himself on delivering the best customer-specific plastic extrusion products by holding Kronos Precision Extrusion to the highest standard of excellence in order to meet and exceed customers' demands.
Michael worked as the production manager for
Technoform BAUTEC
and
Technoform Kunststoffprofile (Suzhou) Automotive SpecialProfiles Co., Ltd
for more than 9 years.