Aluminum is a highly thermal conductive material that will rapidly transfer exterior climatic temperature unless something is done to stop the thermal conduction. A Thermal Break (also known as Insulating Profile, Thermal Barrier, Insulating Bar) is a poor conductor of heat. It separates the outer and inner aluminum frames thermally from each other. This plastic thermal barrier profile acts as a barrier to prevent direct heat transfer through highly heat conductive aluminum profile.
A POLYAMIDE thermal break system will improve thermal performance while maintaining the structural and long-term durability of the fenestration unit. Aluminum is 533 times more conductive than polyamide insulating strips. Thermal Strut involves two separate extrusions and joins them through the use of engineered structural polymide strut. Both the inside and outside aluminum profiles are extruded independently with a cavity that will ultimately receive the strut.
Kronos Precision Extrusion is the leading manufacturer and supplier of high-end Glass Reinforced Polyamide Insulating Profiles for many of most energy-efficient aluminum window, door, and curtain wall products with growing presence in international markets.
Our thermal strut is made of fiberglass reinforced virgin polyamide with glass fibers oriented in 3 directions for optimal structural performance. Strut offers increased energy savings with varying thermal separation widths including those greater than any other thermal break system. Structural performance and mechanical response are exceptional with the multidirectional glass fibers oriented in 3D to give improved load transfer.
Across the globe, Kronos Precision Extrusion is recognized for its high performance polyamide insulating profiles for aluminum windows, doors, façades, cutain wall systems and fenestration systems. These products help save an estimated 500,000 kWh of energy each year, significantly reducing the global level of CO2 emissions.
Extremely Smooth Surfaces, Tighest Tolerance, Outstanding High Precision, all of these set Kronos apart from other thermoplastics extruders. Our polyamide profiles yield best-in-class thermal performance and exceeds not only current codes, but also exceeds every country's stringent green building codes and standards in the market today.
Kronos thrives upon Wide and Complex polyamide extrusions that challenge today's extrusion capabilities. We pride ourselves in taking on the thermoplastics extrusions that others say Can't Be Done or Too Difficult.
The strength of Kronos Precision Extrusion is the quality of the thermoplastic profiles supplied and the competent services offered to our customers. We always prioritize our effort in providing products that are in accordance to the requirements to meet international standards. The success of Kronos lies on the satisfaction of our customers. Kronos's manufacturing capabilities span a broad range of products and thermoplastic polymers which makes us the perfect partner for all of your standard and tailor-made precision thermoplastic profiles extrusion needs.
Technical Specifications:
Product Name: Thermal Insulation Polyamide Profiles, Polyamide Thermal Break Strips, Thermal Barrier, Polyamide Insulating Profiles, Polyamide Struts

Manufacturer: Kronos Precision Extrusion
Kronos Model No.: 650C01
Material: Virgin Polyamide 66 + 25% Pure Glass Fiber (PA66 GF25)
Processing: High Precision Polyamide Extrusion
Polyamide Strip Width: 65mm
Standard Length: 6 meters/piece or customized
Profile Density: 1.30 ± 0.05 g/cm³
Shore Hardness: 80
Polyamide Strips Color: Black
Features: Wide Polyamides, High Precision, Extremely Smooth Surfaces, Tight Tolerance
Standards Carried: European Standard EN 14024:2004, Chinese GB/T 23615.1-2017
Applications: Thermally Broken Aluminum Doors and Windows, Passive House etc.
65mm Shape C Polyamide Thermal Break Profiles (PA66 GF25%) produced by Kronos Precision Extrusion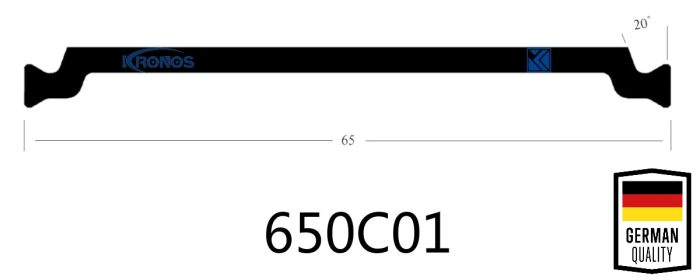 The wider the polyamide thermal break strips, the better insulation.

Kronos adopts 20 degree standardized groove for the polyamide insulating profiles.

Kronos's Polyamide Thermal Barrier Strips in Comparison with Bad Quality Polyamide Insulating Profiles

Thermal Insulation Polyamide Profiles of different widths and geometries produced by Kronos Precision Extrusion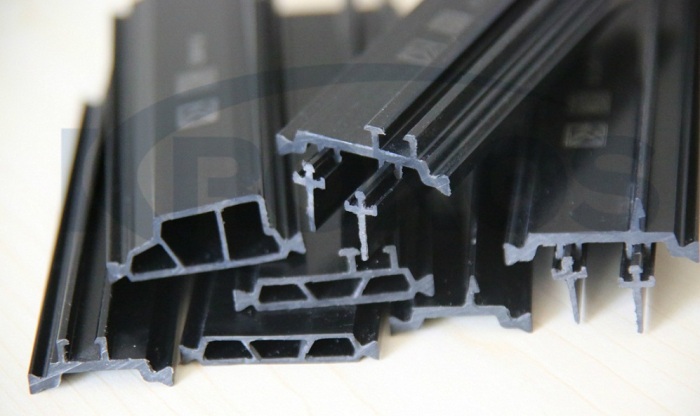 Benefits of High Precision Extruded PA66 GF25 Thermal Insulation Polyamide Profiles:
The Polyamide Strips are mechanically bonded between the aluminum frames.

The Polyamide Struts and the aluminum frames have almost identical coefficients of expansion. As a result, thermal break systems resist the thermal cycling, which occurs in actual building conditions better than any method available in today's market.

Thermal Break Polyamide Profiles will withstand heat in fenestration systems better than any other system, resulting in improved structural integrity.

The use of polyamide strut also allows for endless new product design. With this method the two separate extrusions can easily have different paint or anodize combinations, which adds significant flexibility to each individual use.

Increased Structural Strength.

Ability to make various window and door systems with the same aluminum profiles, using different sized and shaped polyamide insulating struts.
All batches of Kronos's polyamide profiles are subject to a rigorous inspection process prior to delivery.
Kronos provides standard and custom Laser Marking for easier traceability and improved quality control, adding extra value to your products and company.

Glass Fiber Reinforced PA66 GF25 Thermal Break Polyamide Strips ready for delivery
‍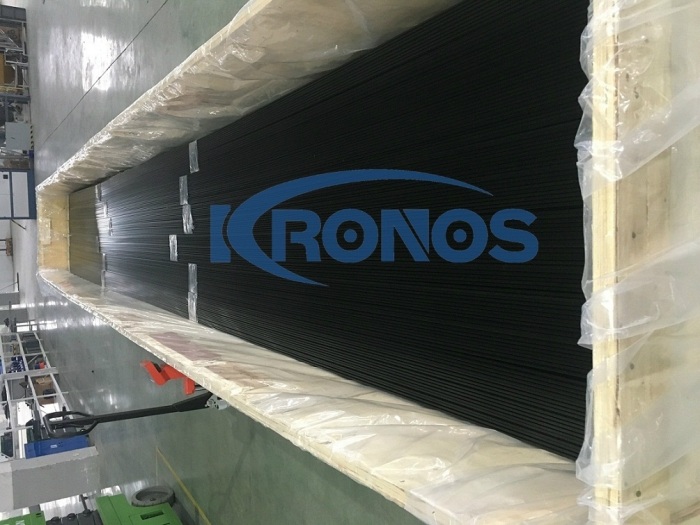 Standard PA66GF25 Polyamide Thermal Break Strips in stock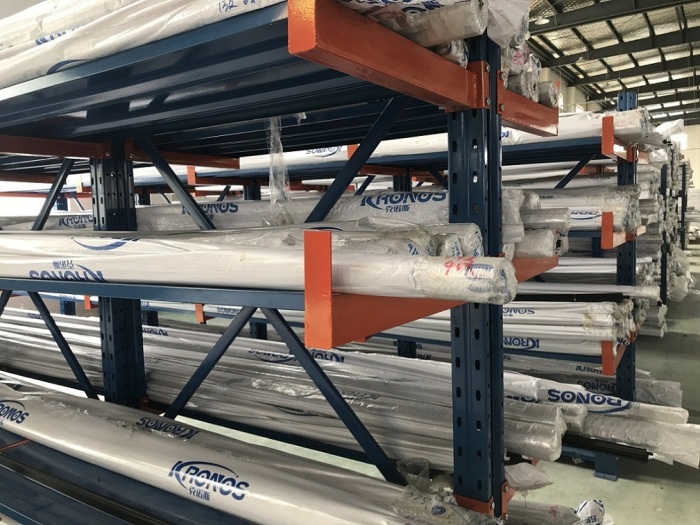 Offering nothing but the best, we pride ourselves with the use of state-of-the-art machinery to produce the top-notch quality thermal insulating polyamide strips. They are built with careful attention to detail and superb craftsmanship using innovative engineering with the leading technologies.
Our friendly and professional team is committed to ensuring you're happy not only with the product you choose, but also the service you receive from everyone at Kronos Precision Extrusion. We listen to what our customers request of us, addressing these needs, always aiming to surpass your expectations.
As you learn more about Kronos, you will discover that we are trying to achieve the same thing as you – PERFECTION.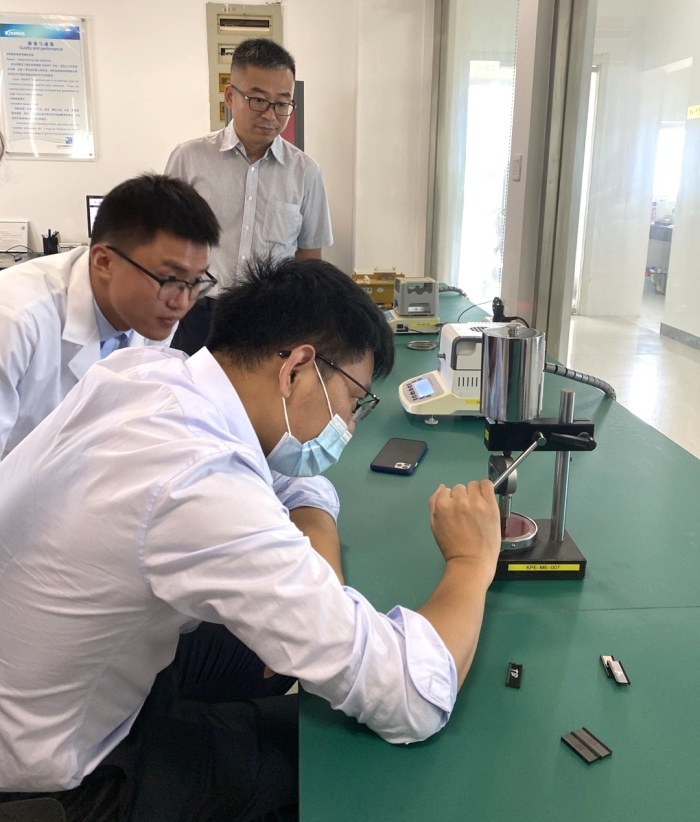 Exchange of Know-How-The Milux Windows and the Kronos Precision Extrusion Team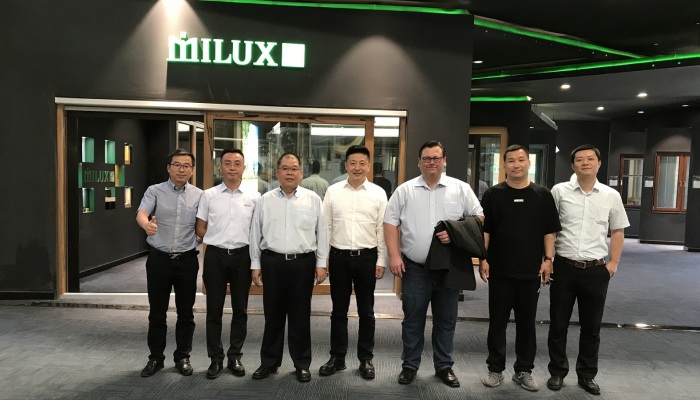 Whatever your thermoplastics extrusion challenges are, the professional specialists of Kronos Precision Extrusion are always here for YOU with the Optimum solutions.