Overview
Polyamides, commonly known as Nylon, are one of the most important and proven technical thermoplastics, known for their excellent heat resistance, stiffness and high mechanical stability. Polyamides can be classified into different types, with PA 6, PA 66 and PA 12 etc. PA 6 and PA 66 are widely used in the automotive, mechanical engineering, structural and installation engineering, photovoltaics and electrical engineering industries.
Polyamides offer high levels of heat resistance, stiffness and high mechanical stability for a durable solution. Thanks to their high mechanical stability, Fiberglass Reinforced Polyamide Profiles are now replacing heavy metal parts (especially aluminum) in automobile construction, solar panels and engineering applications. They can also be used to produce structural, reinforcement profiles. Using lightweight polyamide profiles to replace heavier aluminum parts in many industries is for sure an unstoppable trend and the future.
Kronos Precision Extrusion is an innovative Singapore-Germany joint venture that leads the way in developing and manufacturing Thermal Insulating Polyamide Profiles with Astonishing High Precision Thermoplastic Extrusion process and techniques. We offer a range of standard and custom-made extruded profiles from Virgin Polyamide 66/Polyamide 6 (PA66/PA6 or Nylon 66/ Nylon 6) and other materials for aluminum windows, doors, facades, solar panels, automotive sunroof slide rails, air conditioner, conveyor guide rails, automatic guide rails, and various engineering, applications.
As one of the best-in-class standard and tailor-made plastic profiles extruders, Kronos Precision Extrusion guarantees to provide high-quality and precisely-engineered plastic extrusion products. We pride ourselves on delivering the best customer-specific plastic extrusion products by holding ourselves to the highest standard of excellence in order to meet and exceed customers' demands.
When it comes to Thermal Insulation Polyamide Profiles and High Precision Plastic Extrusion, Kronos is truly Shockingly Good. Free from burrs and defects, Kronos's Fully-Customizable polyamide profiles for various applications can be quickly integrated and installed for optimum performance and the highest levels of customer satisfaction. If you buy Polyamide Profiles from Kronos Precision Extrusion, you'll instantly know just how accurate they are and how precisely they fit together with your aluminum frames and products.
With more than 20 years of experience and expertise in R&D and the production of high precision extruded plastic profiles, Kronos finds solutions for even the most complex projects. Do you have a challenge for us?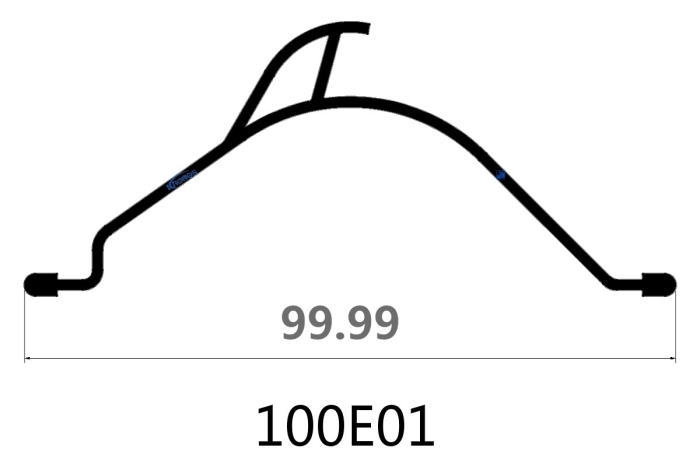 Product Name: Fiberglass Reinforced Polyamide Profiles for Engineering Applications

Manufacturer: Kronos Precision Extrusion
Kronos Extrusion Model No.: 100E01
Main Material: Virgin Polyamide PA66 or PA6 + Pure Glass Fiber, or as per customers' requirements
Processing: High Precision polyamide extrusion
Standard Length: 6 meters/piece or as per customers' requirements
Shore Hardness: 80
Polyamide Profiles Color: Black
Standards: European Standard EN 14024:2004 & Chinese GB/T 23615.1-2017
Certification: IATF 16949:2016
Applications: Air Conditioner, Solar PV Ground Mounting Rack, Solar Panel Bracket, Solar Ground Mount Rail, Conveyor Guide Rails, Automation Guide Rails etc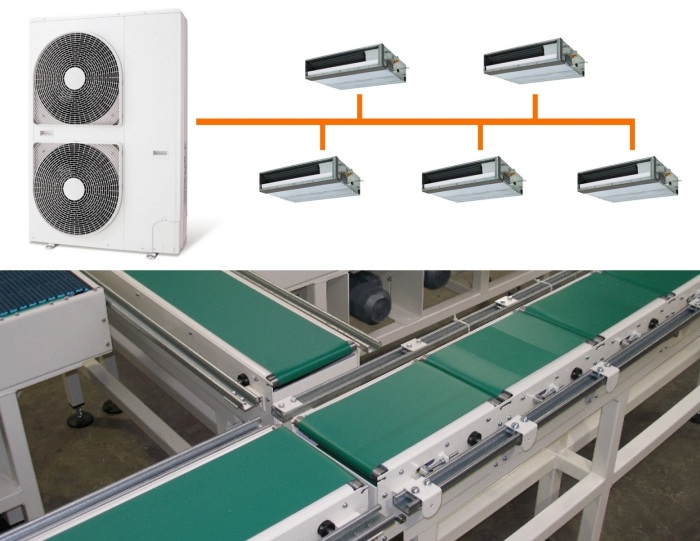 Benefits of High-Performance Polyamide Profiles for Engineering Applications
Lightweight - 50% Lighter than aluminum parts

Extremely Smooth Surface

Long-Lasting, High Precision with Excellent Reliability

Hard-Wearing - Virgin Polyamide 66 with Fiberglass Reinforcement guarantees the strength

Stable and Thermally Resistant


Corrosion Resistant

Electrically Insulated


Fully-Customizable - Ease of Integration and Installation
At Kronos Precision Extrusion, all the Polyamide Profiles are subject to a Rigorous inspection process prior to delivery.
Our extensive experience in high precision plastic extrusion & fabrications allows us to work closely with your design team to meet your most critical needs. The Kronos engineering team delivers prototypes quickly once your design is finalized. Kronos team has the cutting-edge expertise and all necessary technical know-how in new product development of thermoplastic extrusions, which ensures us to be flexible and quickly adaptable to meet your specific needs.

Kronos Precision Extrusion thrives upon Wide and Intricate polyamide extrusions that challenge today's extrusion capabilities. We pride ourselves on taking extrusions others say Can't Be Done. Our system design and manufacturing capabilities span a broad range of products and thermoplastic polymers which makes us the perfect partner for all of your standard and tailor-made high precision thermoplastic profiles extrusion needs.



Exchange of Know - Customers and the Kronos Precision Extrusion Team
Why Kronos Precision Extrusion?
1. We have the Top-Notch thermoplastics extrusion experts, process, know-how, and techniques.
2. We develop and supply Extremely High Precision plastic profiles with Tight Tolerance.
3. State-of-the-art machinery with our own Optimization.
4. Own Know-How Proprietary Design for all dies to ensure Excellent Quality & Precision.
5. Super Wide and Intricate plastic profiles extrusion capabilities.
6. Raw Material: Virgin Polyamide 66 (Nylon 66) and Pure glass fibers, Virgin Polyamide 6 (Nylon 6) etc.
7. Decades of experiences and expertise in optimization for thermal insulating zones.
8. Competitively Priced