October 1 marks the 70th Anniversary of the Founding of the People's Republic of China. Over the past 70 years, under the leadership of the Communist Party of China, the Chinese people have worked hard to make an unprecedented development miracle happen in human history.
China's economic development over the past 70 years has been a story of rapid growth and prosperity. The entire wolrd are very impressed by China's development and contribution to the world. Kronos Precision Extrusion congratulates China on what they have achieved over the last few decades. We wish China a very happy 70th birthay and a very bright and prosperous future.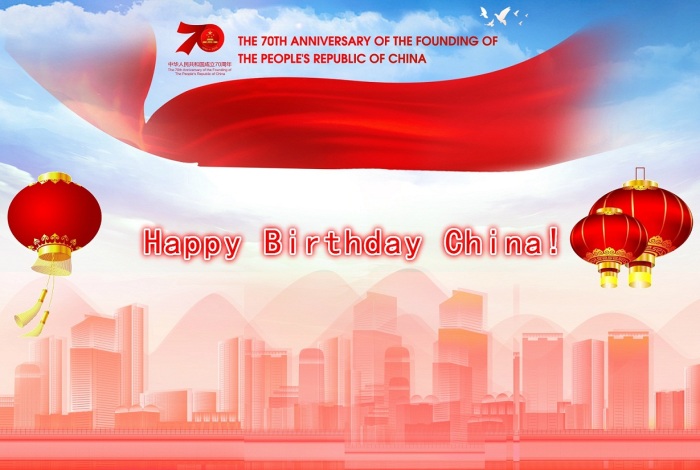 As one of the world-best polyamide profiles developers and extruders, Kronos Precision Extrusion and its team have participated and witnessed the entire development of China's thermally insulated aluminum windows and doors industry since its inception.
Kronos has been providing top quality thermal insulation polyamide profiles and optimum solutions for the Chinese aluminum windows, doors, facades, curtain wall systems, and many other engineering applications. Kronos benefits greatly from the Chinese booming real estate industry. The impeccable quality and high precision of our polyamide profiles help us win the Chinese and other countries' market recognition without breaking a sweat. Our mission to to build environmentally friendly, energy efficient, and sustainbale buildings.
It's our honor to be part of the China's great achievements and success and we will continue to make our contributions by developing and extruding better polyamide insulating profiles for the Chinese construction industry and the rest of the world.