Aluminum windows have long been popular around the world because of their inexpensive material cost and durability. Compared to wood and vinyl windows, aluminum windows are exceptionally strong and durable. That is not to say that wood and vinyl windows are not durable, but the weight to strength ratio of aluminum windows allows them to have the largest selection of window configurations. In fact, they can be as much as three times the strength of vinyl windows and more than 50 times as strong as wood windows-making them perfect for both residential and commercial applications.

Unlike vinyl windows, aluminum windows will never warp, will never rot like wood windows, and, as a non-ferric metal, will not rust. Additionally, today's anodized or baked-on finishes will not fade or chalk like the paint of the past-meaning your windows will look new for years with minimal maintenance.

However, aluminum doesn't hold heat in well. The thermal conductance of aluminum is high. Thus aluminum windows and doors may not work well in cold climates. Condensation or even frost forms inside the windows/doors and can present a variety of problems which bother tens of millions of households constantly.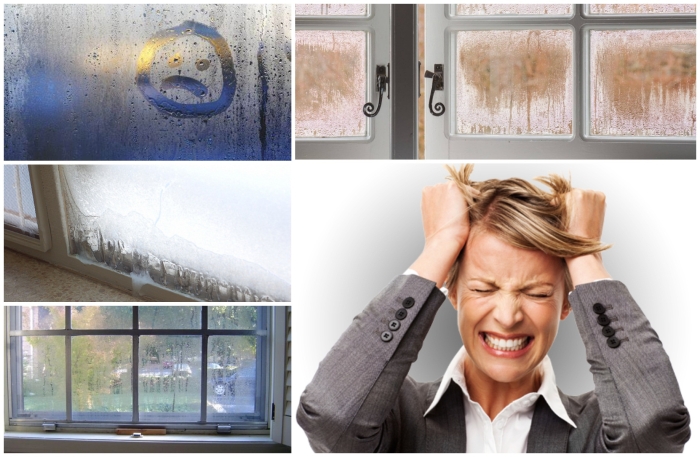 This problem is very well solved by using a separator/non-conductive material (
Thermal Break
or
Thermal Barrier
) between the inner and outer aluminum frames to prevent the temperature transfer through the frame and condensation on the inside frame. There has to be a complete break between interior and exterior aluminum parts; otherwise a thermal bridge will be established, and you will lose heat. Today's modern aluminum windows incorporate thermal breaks, insulated frames, and multiple panes of glass, which have improved their energy efficiency significantly.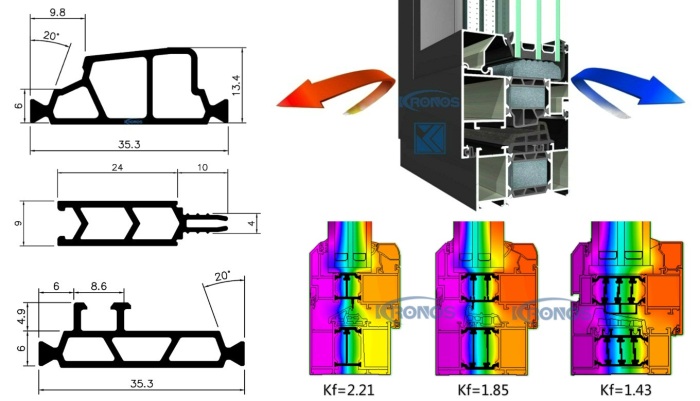 Speaking of the thermal break for aluminum windows, doors, facades, and curtain wall systems, it is scientifically-proven that the best option is extruded insulation strips made of Polyamide 66 (PA66 or Nylon 66) with 25% fiber glass reinforcement. The use of polyamide 66 resins reinforced with 25% glass fiber in the production of polyamide insulation strips makes these components in combination with the aluminum profile; behave similar to the aluminum metal. It can be said that the difference in the coefficient of expansion and the longitudinal contraction of the polyamide strips with aluminum is almost Zero, which makes it possible for Thermal Break profiles to keep their form and shape in a long time and in the face of different temperatures.

Aluminum windows and doors with polyamide strips combine the highest thermal insulation levels with unparallelled weather performances, which makes them the perfect alu­minium profile system for low energy, passive and sustainable architecture.

By using thermal insulation polyamide profiles, your aluminum-frame windows will not be harboring condensation, frost, and mold any more. Just enjoy the beautiful crystal-clear scenery that thermally broken aluminum windows bring you.