Overview
Without Thermal Insulation, also known as Thermal Break, Thermal Barrier, or Thermal Strut, aluminium windows, doors, and facade systems transfer heat and cold, which results in a tremendous loss of valued thermal energy. As a result, not only your rooms or buildings will be hot in summer and cold in winter, but also your power bills will keep going up.
Aluminium frames enhanced with high precision extruded Insulation Polyamides can offer high levels of thermal insulation suitable for passive buildings with almost zero energy consumption. In combination with high-performance thermal insulation windowpanes, a thermally insulated aluminium window or door will shield your home from undesired temperatures from the external environment, both in winter and summer time.
Although most building owners and occupants may never know it, these polyamide strips are crucial to ensuring customers' aluminum products perform as intended, meeting the highest thermal performance and condensation resistance.
Kronos Precision Extrusion is the leading manufacturer and supplier of high-end Glass Reinforced Polyamide Insulating Profiles for many of most energy-efficient aluminum window, door, and curtain wall products with growing presence in international markets.
Each polyamide profile is manufactured in-house in our facilities to ensure control over the schedule, quality and cost requirements and thus allowing us to consistently deliver top quality products to our customers economically and on time.
For over decades, Kronos has a proven track record of successfully executing complex thermoplastics extrusions on budget and on time, utilizing its unmatched technical expertise and experience to efficiently manage the entire process from conception and design development to production, thereby providing optimum solutions to suit customers' specific needs and expectations.

Aiming always for the best quality, energy efficient aluminium windows, doors, facades, and curtain wall systems using Kronos's polyamide insulating profiles are the absolute first choice for new constructions and renovation projects in which compromise is not an option.
Technical Specifications:
Product Name: Thermal Insulation Polyamide Profiles, Thermal Break Polyamide Strips, Thermal Barrier Polyamide Profiles, Insert Thermal Struts, Thermal Break Polyamide Struts, Polyamide Insulating Profiles

Manufacturer: Kronos Precision Extrusion
Kronos Model No.: 059S04
Material: Virgin Polyamide 66 + 25% Pure Glass Fiber, PA66 GF25
Processing: High Precision polyamide extrusion
Width: 5.9mm
Standard Length: 6 meters/piece or customized
Profile Density: 1.30 ± 0.05 g/cm³
Shore Hardness: 80
Polyamide Strips Color: Black
Standards Carried: European Standard EN 14024:2004 & Chinese GB/T 23615.1-2017
Kronos Extrusion Certification: IATF 16949:2016
Applications: Thermally Broken Aluminum Doors and Windows
This innovative Patented Blade-Shaped Polyamide Strips are fully invented by the Kronos Team.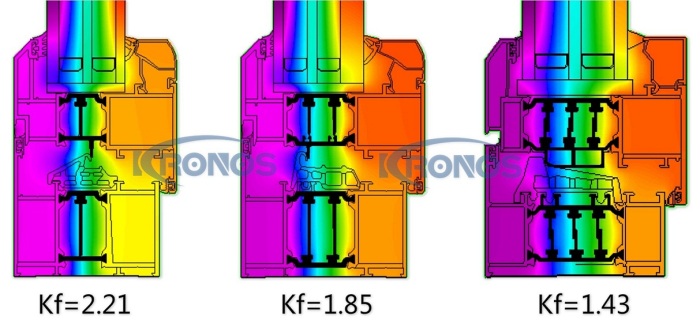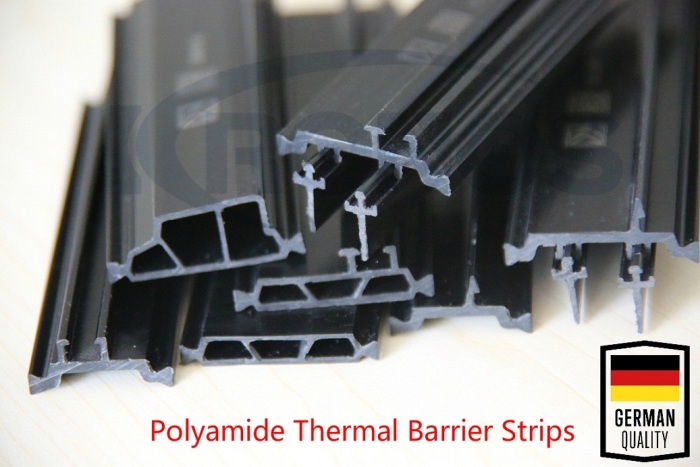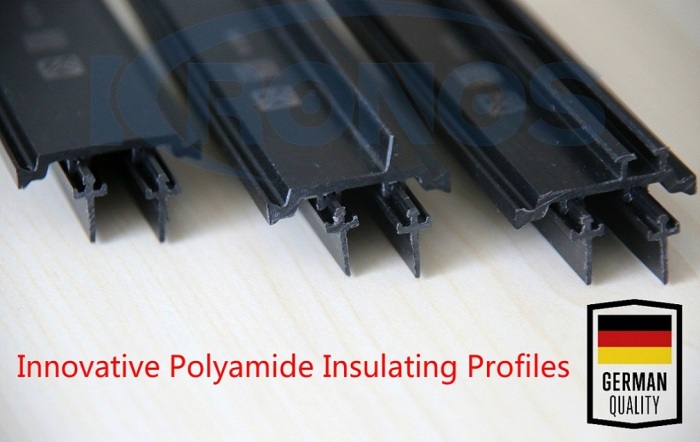 Kronos's Thermal Insulation Polyamide Profiles in Comparison with Bad Quality Polyamide Strips

All batches of Kronos's polyamide profiles are subject to a rigorous inspection process prior to delivery.
Kronos offers standard and tailor-made Laser Marking for easier traceability and improved quality control, adding extra value to your products and company.

Glass Fiber Reinforced PA66 GF25 Thermal Break Polyamide Strips ready for delivery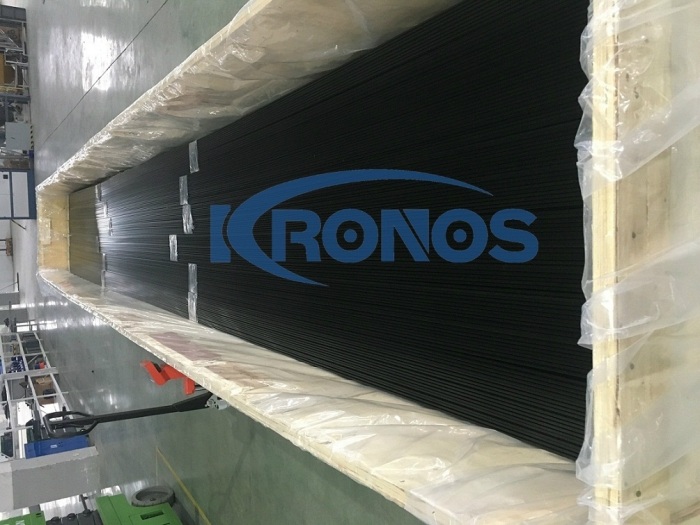 Offering nothing but the best, we pride ourselves with the use of state-of-the-art machinery to produce the top-notch quality thermal insulating polyamide strips. They are built with careful attention to detail and superb craftsmanship using innovative engineering with the leading technologies.
Our friendly and professional team is committed to ensuring you're happy not only with the product you choose, but also the service you receive from everyone at Kronos Precision Extrusion. We listen to what our customers request of us, addressing these needs, always aiming to surpass your expectations.
As you learn more about Kronos, you will discover that we are trying to achieve the same thing as you – PERFECTION.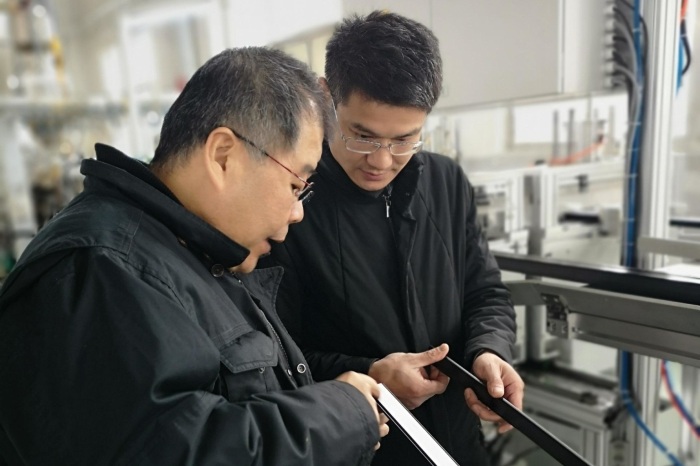 Exchange of Know-How-The Milux Windows and the Kronos Precision Extrusion Team