Overview
Why Aluminum?
There are more than enough choices in materials to use for windows, doors, facades, and curtain wall systems. But why does Aluminum excel? First of all, aluminum is a metal with extremely excellent mechanical properties, which revolutionized a great number of technological sectors. Secondly, although much lighter than many metals, aluminum has very high mechanical strength levels and that is why it is so broadly used in buildings, industrial, automotive, and aeronautics, a very demanding field. Furthermore, it is very resistant to many forms of corrosion and has almost zero maintenance cost.
Αluminum frames are the ideal solution that will provide you with very robust doors and windows and, therefore, increased security and long-term durability, however aluminum frames are lacking when it comes to heat and sound insulation. Thanks to companies like Kronos Precision Extrusion which leads the way in developing and manufacturing polyamide profiles.
Without Thermal Insulation, also commonly known as Thermal Break, Thermal Strut, or Thermal Barrier, aluminum windows, doors, and facade systems transfer heat and cold, which results in a tremendous loss of valued thermal energy. As a result, not only your rooms or buildings will be hot in summer and cold in winter, but also your power bills will keep going up.
Aluminum frames enhanced with Kronos's special High Precision Extruded Insulating Polyamide Profiles can offer high levels of thermal insulation and sound insulation suitable for Energy-Efficient buildings with almost zero energy consumption. In combination with high thermal insulation windowpanes, thermally insulated aluminum windows and doors will shield your home from undesired temperatures from the external environment, both in winter and summer time.
Aiming always for the best quality, energy efficient aluminium windows, doors, facades, and curtain wall systems using Kronos's polyamide insulating profiles are the absolute first choice for new constructions and renovation projects in which compromise is not an option.
Extremely Smooth Surfaces, Tighest Tolerance, World-Class High Precision, all of these set Kronos apart from other polyamide extruders across the globe. If you buy Thermal Break Polyamide Profiles from Kronos Precision Extrusion, you'll instantly tell the difference and know just how accurate they are and how precisely they fit together with the aluminum frames.
Technical Specifications:
Product Name: Thermal Insulation Polyamide Profiles, Thermal Break Polyamide Strips, Thermal Barrier Polyamide Profiles, Insert Thermal Struts, Thermal Break Polyamide Struts, Polyamide Insulating Profiles

Manufacturer: Kronos Precision Extrusion
Kronos Extrusion Model No.: 059S03
Main Material: Virgin Polyamide 66 + 25% Pure Glass Fiber, PA66 GF25
Processing: High Precision polyamide extrusion
Width: 5.9mm
Standard Length: 6 meters/piece or customized
Profile Density: 1.30 ± 0.05 g/cm³
Shore Hardness: 80
Polyamide Strips Color: Black
Standards Carried: European Standard EN 14024:2004 & Chinese GB/T 23615.1-2017
Kronos Extrusion Certification: IATF 16949:2016
Applications: Thermally Broken Aluminum Doors and Windows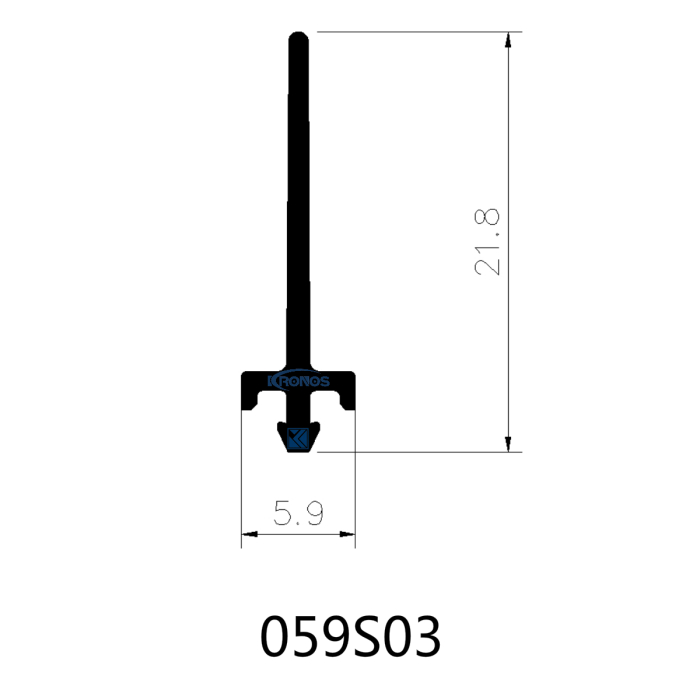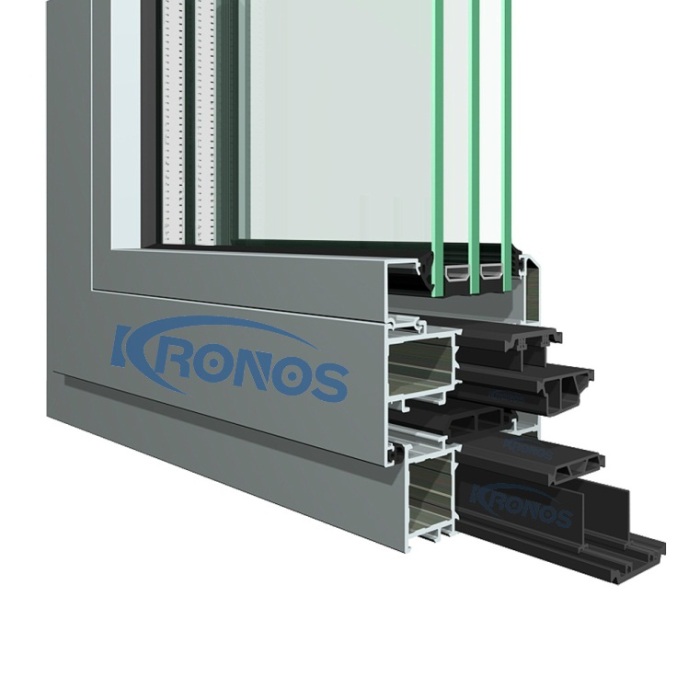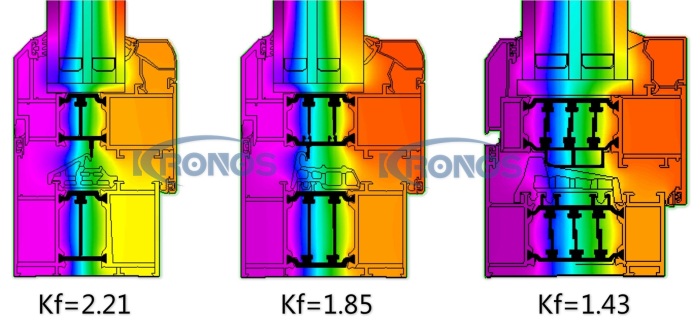 Kronos's Thermal Insulation Polyamide Profiles in Comparison with Bad Quality Polyamide Strips

All batches of Kronos's polyamide profiles are subject to a rigorous inspection process prior to delivery.
Kronos provides standard and tailored Laser Marking for easier traceability and improved quality control, adding extra value to your products and company.
Glass Fiber Reinforced PA66 GF25 Thermal Break Polyamide Strips ready for delivery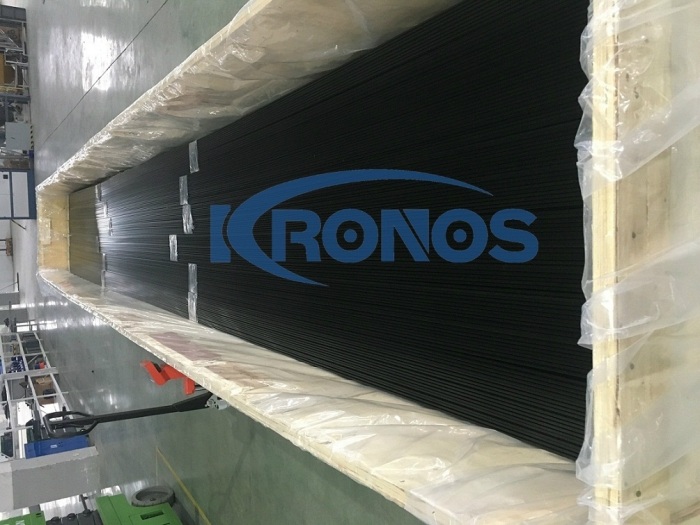 As you learn more about Kronos, you will discover that we are trying to achieve the same thing as you – PERFECTION.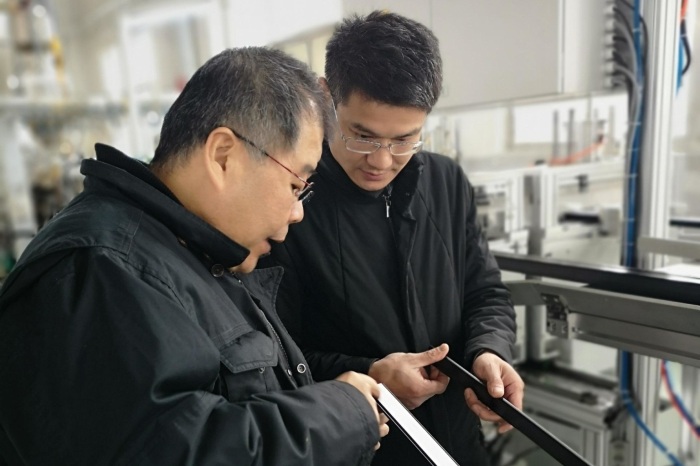 Exchange of Know-How-The Milux Windows and the Kronos Precision Extrusion Team