Overview
A Thermal Break or Thermal Barrier is an element of low thermal conductivity placed in an assembly to prevent the flow of thermal energy between conductive materials so that losses are significantly reduced. In the case of aluminium windows, doors, or facades, a plastic separating profile is inserted into the aluminium that makes up the window frame.
The best and most widely used "thermal break" systems for aluminium windows, doors, facades, and curtain wall systems are Polyamide 6.6 Strips with 25% Fibreglass reinforcement. The polyamide profiles join two separate aluminum extrusions into one thermally broken frame. This is one of the very few thermoplastic products which are authorized by the UNE-EN 14024 standard.
Kronos Precision Extrusion is an innovative Singapore-Germany joint venture that leads the way in developing and producing high-end Glass Reinforced Polyamide Insulating Profiles for many of most energy-efficient aluminum window, door, and curtainwall products across the globe. Although most building owners and occupants may never know it, these polyamide strips are crucial to ensuring customers' aluminum products perform as intended, meeting the highest thermal performance and condensation resistance.
Extremely Smooth Surfaces, Tighest Tolerance, Outstanding High Precision, all of these set Kronos apart from other thermoplastics extruders. Our polyamide profiles yield best-in-class thermal performance and exceeds not only current codes, but also exceeds every countries' stringent green building codes and standards in the market today.
Kronos's manufacturing capabilities span a broad range of products and thermoplastic polymers which makes us the perfect partner for all of your standard and tailor-made precision thermoplastic profiles extrusion needs.

Technical Specifications:
Product Name: Thermal Insulation Polyamide Profiles, Thermal Break Polyamide Strips, Thermal Barrier Polyamide Profiles, Thermal Struts, Thermal Break Polyamide Struts, Polyamide Insulating Profiles

Manufacturer: Kronos Precision Extrusion
Kronos Extrusion Model No.: 220T02
Main Material: Virgin Polyamide 6.6 + 25% Pure Glass Fiber, PA66 GF25
Processing: High Precision Polyamide Extrusion
Width: 22mm
Standard Length: 6 meters/piece or customized
Profile Density: 1.30 ± 0.05 g/cm³
Shore Hardness: 80
Polyamide Strips Color: Black
Packaging: Lineal
Standards Carried: European Standard EN 14024:2004 & Chinese GB/T 23615.1-2017
Kronos Extrusion Certification: IATF 16949:2016
Applications: Thermally Broken Aluminum Windows and Doors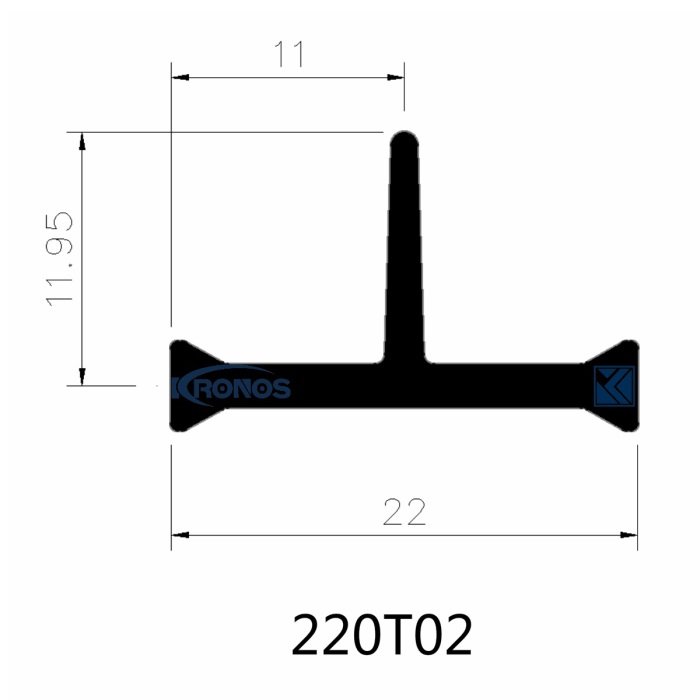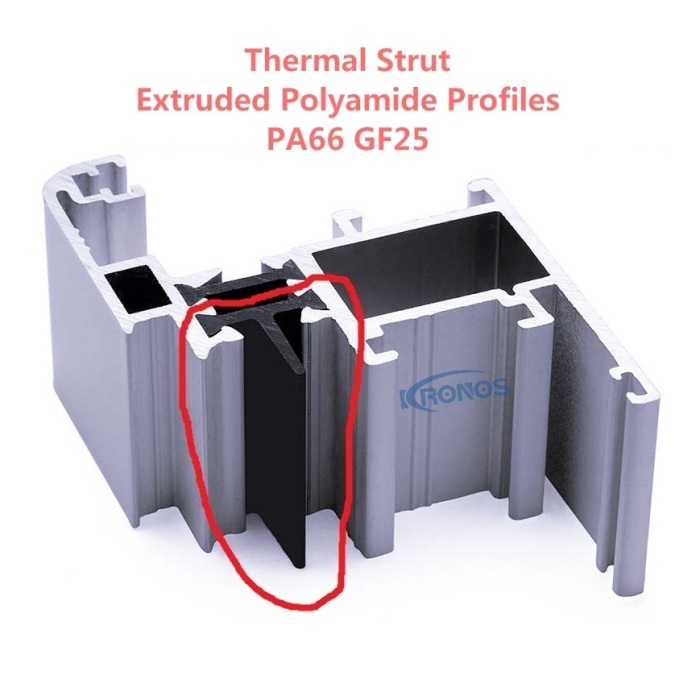 Kronos's Thermal Insulation Polyamide Profiles in Comparison with Bad Quality Polyamide Strips
All batches of Kronos's polyamide profiles are subject to a rigorous inspection process prior to delivery.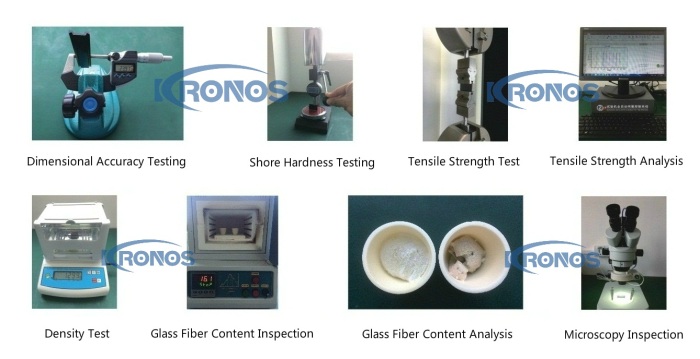 Kronos offers standard and customed Laser Marking for easier traceability and improved quality control, adding extra value to your products and company.


25% Glass Fiber Reinforced PA6.6 GF25 Thermal Break Polyamide Strips ready for delivery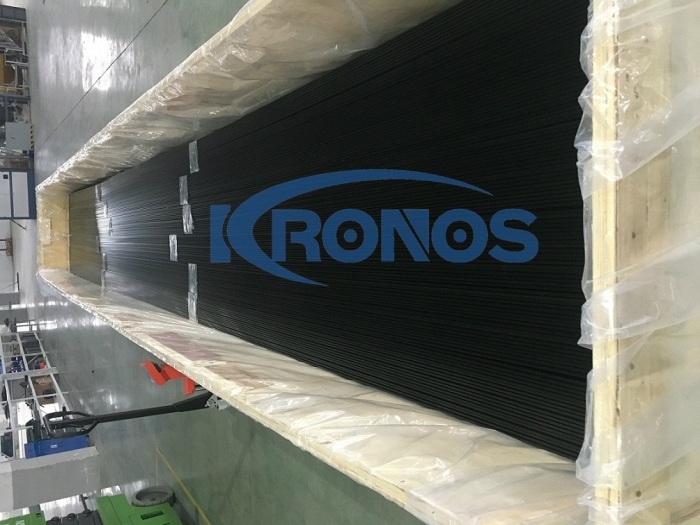 Offering nothing but the best, we pride ourselves with the use of state-of-the-art machinery to produce the top-notch quality thermal insulating polyamide strips. They are built with careful attention to detail and superb craftsmanship using innovative engineering with the leading technologies.

Our friendly and professional team is committed to ensuring you're happy not only with the product you choose, but also the service you receive from everyone at Kronos Precision Extrusion. We listen to what our customers request of us, addressing these needs, always aiming to surpass your expectations.
As you learn more about Kronos, you will discover that we are trying to achieve the same thing as you – PERFECTION.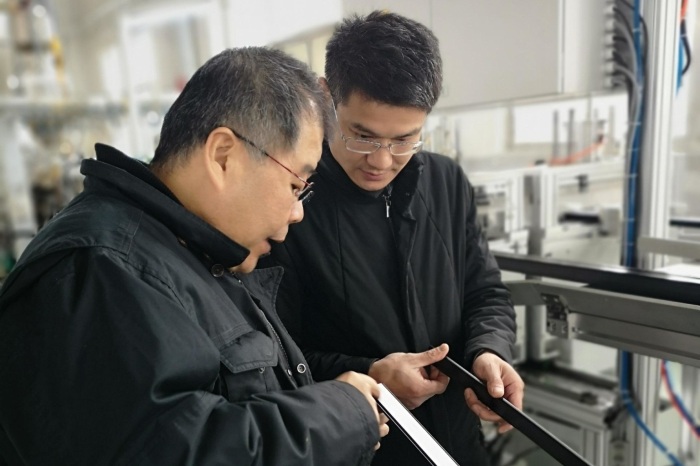 Exchange of Know-How-The Milux Windows and the Kronos Precision Extrusion Team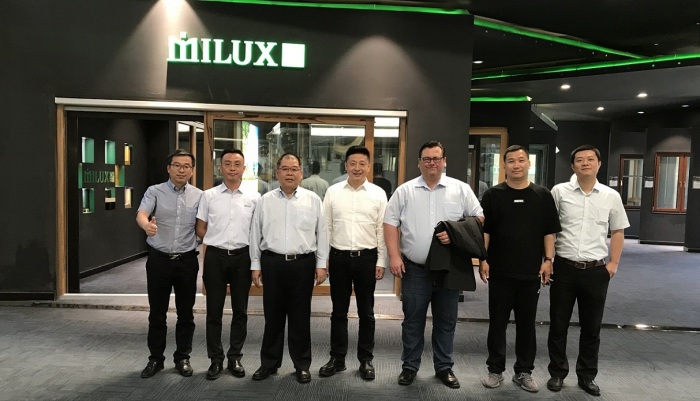 Whatever your thermoplastics extrusion challenges are, the friendly and professional specialists of Kronos Precision Extrusion are always here for YOU.