Overview

Without Thermal Insulation (Heat Insulation), also known as Thermal Break, Thermal Strut or Thermal Barrier, aluminum windows, doors, and facade systems transfer heat and cold, which results in a tremendous loss of valued thermal energy. As a result, not only your rooms or buildings will be hot in summer and cold in winter, but also your power bills will keep going up. This is where Kronos's Thermal Insulating Polyamide Profiles come into play.
Kronos Precision Extrusion is the leading specialist in developing and manufacturing high-end standard and tailor-made polyamide profiles for aluminum windows, doors, facades, curtain wall systems, and various engineering applications.
The key component to Thermally Broken Systems are the polyamide 66 based glass fiber (25%) reinforced pressure extruded insulating strips that join two separate aluminum extrusions into one thermally broken frame.
Aluminum framing systems using Kronos's polyamide profiles offer unmatched performance and durability by saving energy and reducing condensation effectively. The polyamide material is much stronger and has a higher melting point than PVC or polyurethane used in other systems; and since its coefficient of thermal expansion is very close to aluminum, the bond between it and the extrusion maintains excellent structural integrity through a wide range of temperature fluctuations.
Our high-end High Precision Extruded Polyamide Profiles set new standards in thermal separation, permit excellent U values, offer excellent energy efficiency and condensation resistance, and are the Absolute First Choice for Passive Buildings.
Technical Details:
Product Name: Thermal Insulation Polyamide Profiles, Thermal Break Polyamide Strips, Thermal Barrier Polyamide Profiles, Thermal Struts, Thermal Break Polyamide Struts

Manufacturer: Kronos Precision Extrusion
Kronos Extrusion Model No.: 270T02
Design: Eurogroove
Main Material: Virgin Polyamide 66 + 25% Pure Glass Fiber, PA66 GF25
Processing: High Precision polyamide extrusion
Width: 27mm
Standard Length: 6 meters/piece or customized
Profile Density: 1.30 ± 0.05 g/cm³
Shore Hardness: 80
Polyamide Strips Color: Black
Standards Carried: European Standard EN 14024:2004 & Chinese GB/T 23615.1-2017
Kronos Extrusion Certification: IATF 16949:2016
Applications: Thermally Broken Aluminum Doors & Windows, Passive Windows, Energy Efficient Buildings, Passive House, Sustainable Buildings etc.
27mm Eurogroove Design PA66 GF25 Thermal Break Polyamide Struts are shown as below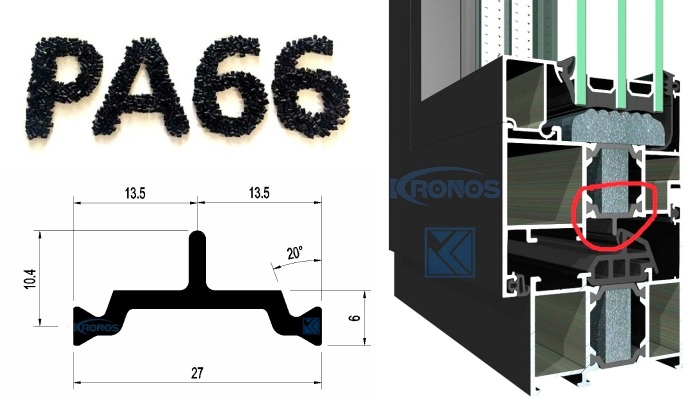 Kronos's Thermal Insulation Polyamide Profiles in Comparison with Bad Quality Polyamide Profiles

All batches of Kronos's thermal insulation polyamide profiles are subject to a rigorous inspection process prior to delivery.
Glass Fiber Reinforced PA66 GF25 Thermal Break Polyamide Profiles ready for delivery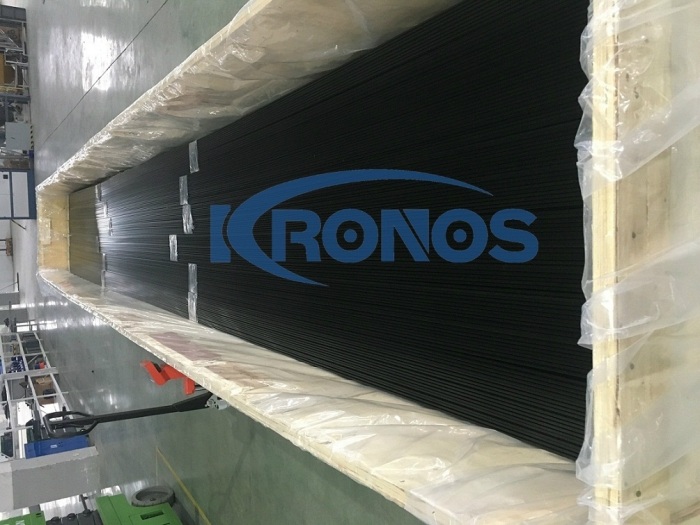 Offering nothing but the best, we pride ourselves with the use of state-of-the-art machinery to produce the top-notch quality thermal insulating polyamide strips. They are built with careful attention to detail and superb craftsmanship using innovative engineering with the leading technologies.
Kronos has a great passion for plastic solutions. We will continue to play a very active role in contributing to the UN 2030 Agenda for Sustainable Development and Paris Agreement. Our friendly and highly-professional team is committed to ensure you're happy not only with the high precision thermal insulation polyamide profiles you choose from us, but also the service you receive from everyone at Kronos Precision Extrusion. We listen to what our customers request of us, addressing these needs, always aiming to surpass your expectations.
As you learn more about Kronos, you will discover that we are trying to achieve the same thing as you – PERFECTION.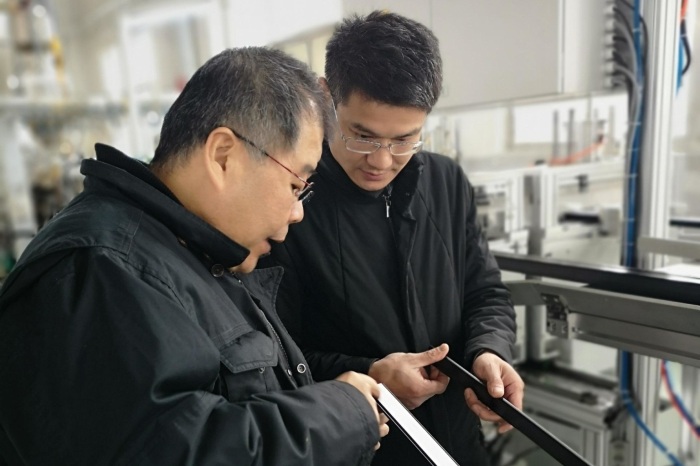 Exchange of Know-How-The Milux Windows and the Kronos Precision Extrusion Expert Team