Overview
Why Aluminum?
There are more than enough choices in materials to use for windows, doors, facades, and curtain wall systems. But why does Aluminum excel? First of all, aluminum is a metal with extremely excellent mechanical properties, which revolutionized a great number of technological sectors. Secondly, although much lighter than many metals, aluminum has very high mechanical strength levels and that is why it is so broadly used in buildings, industrial, automotive, and aeronautics, a very demanding field. Furthermore, it is very resistant to many forms of corrosion and has almost zero maintenance cost.
Αluminum frames are the ideal solution that will provide you with very robust doors and windows and, therefore, increased security and long-term durability, however aluminum frames are lacking when it comes to heat and sound insulation. Thanks to companies like Kronos Precision Extrusion which leads the way in developing and manufacturing Polyamide Profiles.
What is Polyamide (PA)?
Polyamide (PA), commonly referred to as Nylon is a synthetic thermoplastic (a plastic material that becomes pliable or moldable above a specific temperature and solidifies upon cooling) linear polymer (a large molecule whose components are bound by a particular type of bond.). Nylon is a good choice for a variety of applications, such as extruded parts for Automotive, Aerospace and Food Service to Commercial and Industrial use. Since polyamide has very similar thermal expansion coefficients to aluminum, which makes it the ideal Thermal Barrier for Thermally Broken Aluminum Systems. Polyamide Insulating Profiles reduce internal aluminum frame stress effectively and will not separate over years of seasonal hot-cold cycles. Water and air will not penetrate this superior Thermal Break.
What is Thermal Break?
A Thermal Break, Thermal Strut, or Thermal Barrier is an element of low thermal conductivity placed in an assembly to reduce or prevent the flow of thermal energy between conductive materials. The thermal broken system consists of two independent aluminum profiles with similar or unlike shapes connected by extruded Polyamide Strips(Polyamide Profiles) in order to obtain one monolithic profile having low UV factor and low transmission sound. This will minimize heat transfer between the interior and exterior of aluminium doors and windows, which will improve the energy saving much better than traditional systems.
Polyamide Insulating Profiles reduce internal aluminum frame stress effectively and will not separate over years of seasonal hot-cold cycles. Water and air will not penetrate this superior thermal barrier.
Kronos Precision Extrusion thrives upon Wide and Intricate polyamide extrusions that challenge today's extrusion capabilities. We are capable of extruding those wide and complex polyamide profiles which most extruders can not do. If you buy Thermal Break Polyamide Profiles from Kronos Precision Extrusion, you'll instantly know just how accurate they are and how precisely they fit together with the aluminum frames.
Product Name: Thermal Insulation Polyamide Profiles, Thermal Break Polyamide Strips, Thermal Barrier Polyamide Profiles, Thermal Struts

Manufacturer: Kronos Precision Extrusion
Kronos Extrusion Model No.: 280C02
Main Material: Virgin Polyamide PA66 + 25% Pure Glass Fiber
Processing: High Precision Polyamide Extrusion
Width: 28mm
Design: Euro Groove
Standard Length: Maximum 6 meters/piece or as per customers' requirements
Profile Density: 1.30 ± 0.05 g/cm³
Shore Hardness: 80
Polyamide Profile Color: Black
Standards: European Standard EN 14024:2004 & GB/T 23615.1-2017
Kronos Certification: IATF 16949:2016
Applications: Thermally Broken Aluminum Windows and Doors, Passive Windows, Energy Efficient Buildings, Passive House, Sustainable Buildings etc.
Kronos Precision Extrusion develops and produces various shapes of polyamide insulating profiles for different thermally broken aluminum systems.

The Quality of Kronos's Thermal Struts-Thermal Insulating Polyamide Profiles is IMPECCABLE.

At Kronos Precision Polyamide Extrusion, all the Thermal Insulating Polyamide Profiles must be checked thoroughly prior to delivery.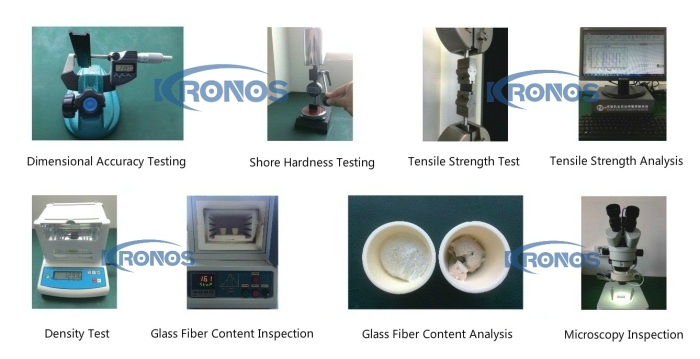 Kronos offers standard and tailored Laser Marking for easier traceability and improved quality control, adding extra value to your products and company.
The kronos Precision Extrusion team pays close attention to every single detail of the Thermal Insulating Polyamide Profiles.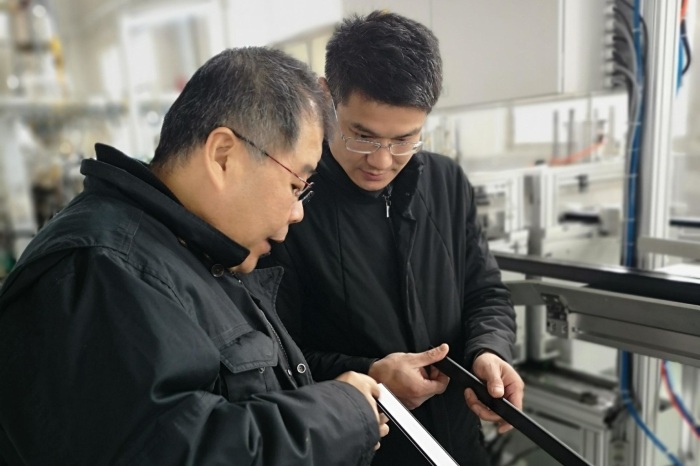 Exchange of Know-How - The Milux Windows and the Kronos Precision Polyamide Extrusion Team