Overview
Aluminium is in most ways the perfect material for constructing windows and doors: it is incredibly strong, light, weather proof and needs very little maintenance to provide years of reliable use. However, aluminium is also a very good conductor of heat, which means that on its own it provides very poor insulation against the winter weather and provides little protection from the summer sun.
Without Thermal Insulation, also known as Thermal Strut, Thermal Break or Thermal Barrier, aluminum windows, doors, and facade systems transfer heat and cold, which results in a tremendous loss of valued thermal energy. This is where Kronos's Thermal Insulating Polyamide Profiles come into play.
Kronos Precision Extrusion is an innovative Singapore-Germany joint venture that specializes in developing and manufacturing Thermal Insulating Polyamide Profiles with Cutting-Edge High Precision Thermoplastic Extrusion process and techniques. We offer a range of standard and custom-made extruded profiles from Virgin Polyamide 66/Polyamide 6 (PA66/PA6 or Nylon 66/Nylon 6) and other materials for thermally broken aluminum windows, doors, facades, curtain walls, operating rods, solar panels, automotive sunroof blind rails, and various engineering applications.
Kronos's polyamide strips create a highly effective thermal barrier that helps insulate 533 times better than aluminum. Because it expands and contracts at a rate very similar to aluminum. Kronos's polyamide-based insulating profiles deliver long-term durability and water-tightness in a properly assembled profile. It also resists heat distortion and withstands most chemicals used in the construction industry.
Our Thermal Insulating Polyamide Profiles/Polyamide Strips are extruded under precisely controlled conditions. If you buy Thermal Break Polyamide Profiles from Kronos Precision Extrusion, you'll instantly know just how accurate they are and how precisely they fit together with the aluminum frames
Kronos Precision Extrusion thrives upon Wide and Intricate polyamide extrusions that challenge today's extrusion capabilities. We are capable of extruding those wide and complex polyamide profiles which most extruders can not do.

State-of-the-art extrusion machinery, impressive thermoplastic extrusion techniques and capabilities, over two decades of experience in catering to the thermal insulating requirements of construction and industrial sectors, all of these made Kronos Precision Extrusion a Reference Name for world-class quality and high precision Thermal Insulation Polyamide Profiles-Thermal Struts.
Product Name: Thermal Insulation Polyamide Profiles, Thermal Break Polyamide Strips, Thermal Barrier Polyamide Profiles, Thermal Struts, Polyamide Insulating Strips

Manufacturer: Kronos Precision Polyamide Extrusion
Kronos Extrusion Model No.: 270C01
Main Material: Virgin Polyamide PA66 + 25% Pure Glass Fiber
Processing: High Precision Polyamide Extrusion
Width: 27mm
Design: Eurogroove
Standard Length: 6 meters/piece or as per customers' requirements
Profile Density: 1.30 ± 0.05 g/cm³
Shore Hardness: 80
Polyamide Profile Color: Black
Standards: European Standard EN 14024:2004 & GB/T 23615.1-2017
Kronos Certification: IATF 16949:2016
Applications: Thermal Break Aluminum Windows and Doors, Passive Windows, Energy Efficient Buildings, Passive House, Sustainable Buildings etc.
27mm(270C01) Eurogroove Design Thermal Struts Polyamide Insulating Strips are shown as below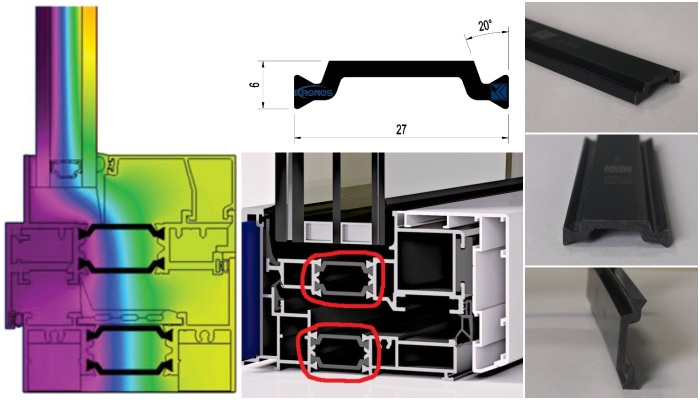 At Kronos Precision Polyamide Extrusion, all the Thermal Insulating Polyamide Profiles must be checked thoroughly prior to delivery.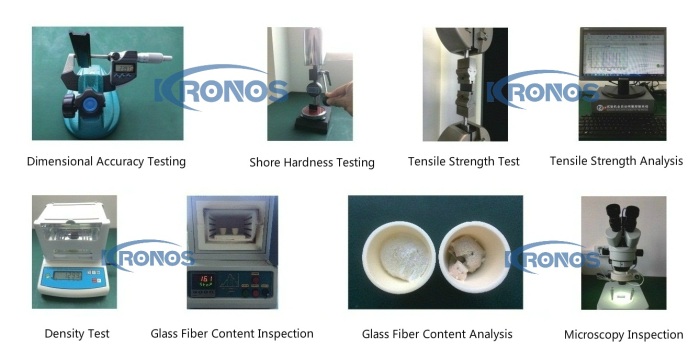 The Quality of Kronos's Thermal Struts-Thermal Insulating Polyamide Profiles is IMPECCABLE.

Well packed Polyamide insulating strips are ready for delivery.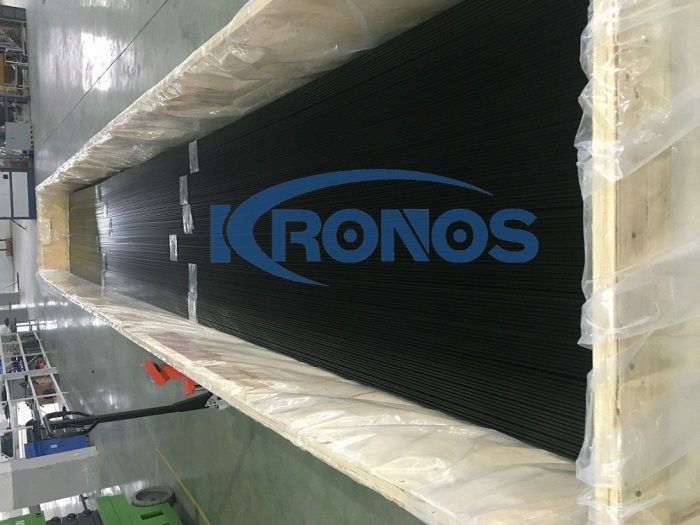 Exchange of Know-How - The Milux Windows and the Kronos Precision Polyamide Extrusion Team