Overview
Polyamide Insulating Strips are a vital component of modern window, door or façade systems made of metal. They separate aluminium frames thermally from each other, thereby reducing loss of heat to a minimum. In areas with high-rise buildings such as modern skyscrapers, Thermally Separated Facades & Curtain Walls are especially important to ensure efficiency and safety. Thanks to our extensive experience in working with Thermally Broken Windows and Doors, we are able to optimize element facades (exteriors that combine various components and materials in a single element) for full peace of mind.
Kronos Precision Extrusion is an innovative Singapore-Germany joint venture that specializes in developing and manufacturing Thermal Insulating Polyamide Profiles with Cutting-Edge High Precision Thermoplastic Extrusion process and techniques. We offer a range of standard and custom-made extruded profiles from Virgin Polyamide 66/Polyamide 6 (PA66/PA6 or Nylon 66/Nylon 6) and other materials for aluminum windows, doors, facades, curtain walls, operating rods, solar panels, automotive sunroof blind rails, and various engineering applications.
Kronos's extensive polyamide profile range offers scope for wide-ranging applications using Standard products. Compared to customized non-standard profiles, this offers significant time and cost benefits because they entail no tooling costs. And for cases where our standard range doesn't offer a solution to meet your specific requirements, we will work in close cooperation with you do develop Tailored, System-Specific Non-Standard profiles – precisely to meet your specifications.
Kronos Precision Extrusion is the Expert in the development and production of thermal insulation profiles for windows, doors and facades construction. We thrive upon Wide and Intricate polyamide extrusions that challenge today's extrusion capabilities. Extrusions others say Can't Be Done are usually doable at Kronos.
Our High Efficiency polyamide profiles set new standards in thermal separation, permit excellent U values and are the first choice in low-energy and passive buildings.
Kronos Polyamide Thermal Struts yield first-in-class thermal performance and exceed not only current codes, but also exceed the most stringent green building codes and standards in the market today. For example, the Energy Saving Directive in Germany.
When it comes to Thermal Insulation Polyamide Profiles and High Precision Plastic Extrusion, Kronos is truly the perfect partner for your thermally broken aluminum profiles.
Product Name: Thermal Insulation Polyamide Profiles for Facade Systems, Thermal Break Polyamide Curtain Wall Spacers, Thermal Insulation Polyamide Bars for Facades & Curtain Wall Systems

Manufacturer: Kronos Precision Extrusion
Kronos Extrusion Model No.: 196H51
Main Material: Virgin Polyamide PA66 + 25% Pure Glass Fiber
Processing: High Precision polyamide extrusion
Width: 19.86mm
Standard Length: 6 meters/piece or customized
Profile Density: 1.30 ± 0.05 g/cm³
Shore Hardness: 80
Polyamide Profiles Color: Black
Standards Carried: European Standard EN 14024:2004 & Chinese GB/T 23615.1-2017
Kronos Extrusion Certification: IATF 16949:2016
Applications: Thermal Insulation/Thermal Break/Thermal Barrier Facade Systems & Curtain Walls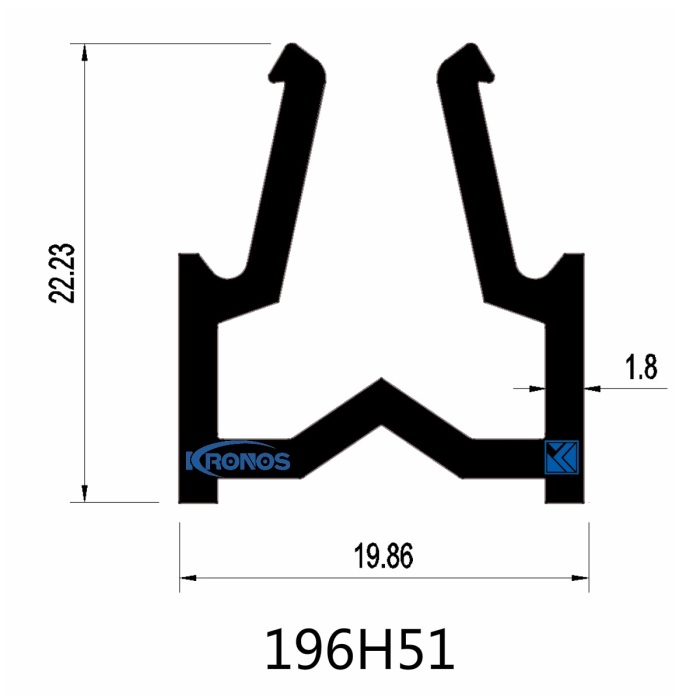 Kronos Precision Extrusion develops and produces TOP Quality Polyamide Profiles in various shapes and sizes for different applications.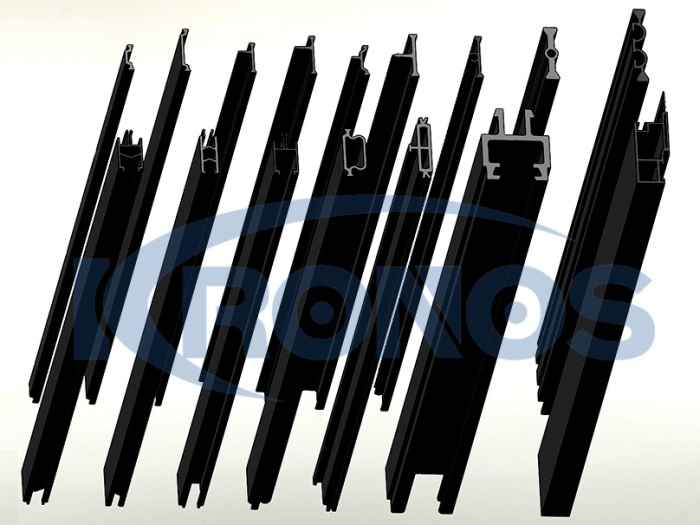 When it comes to the quality of Polyamide Profiles, Kronos Precision Extrusion is REALLY serious about it.
All batches of Kronos's thermal insulation polyamide profiles are subject to a rigorous inspection process prior to delivery.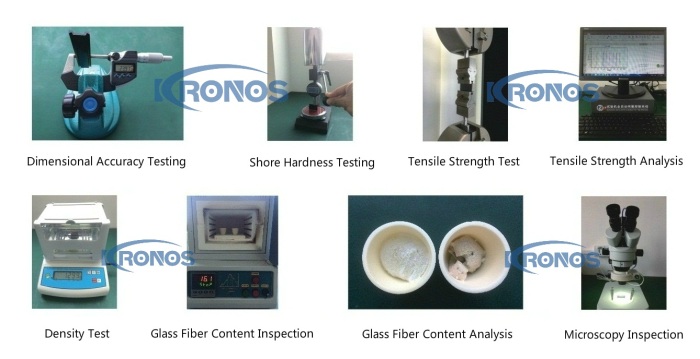 Fumigation-free plywood cases packing guarantees the thermal insulation polyamide profiles well-protected.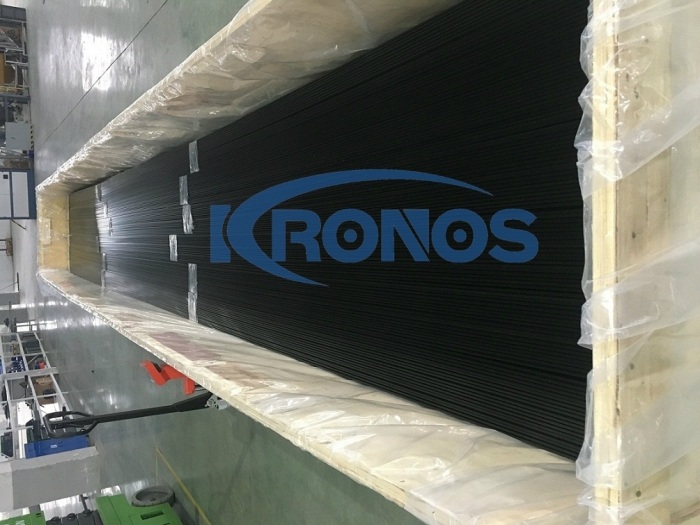 Exchange of Know-How - The Milux Windows & Kronos Precision Extrusion Team