Overview
Kronos Precision Extrusion is an innovative Singapore-Germany joint venture that specializes in developing and manufacturing Thermal Insulating Polyamide Profiles with Cutting-Edge High Precision Thermoplastic Extrusion process and techniques. We offer a range of standard and custom-made extruded profiles from Virgin Polyamide 66/Polyamide 6 (PA66/PA6 or Nylon 66/Nylon 6) and other materials for aluminum windows, doors, facades, curtain walls, operating rods, solar panels, automotive sunroof blind rails, and various engineering applications.
The cutting-edge insulation technique used by Kronos Polyamide Extrusion, connects the outer chamber and the inner chamber through Pure Glass Fiber (25%) reinforced Polyamide Strips. These strips provide an ideal thermal break and come in various widths and shapes. Kronos Precision Extrusion thrives upon Wide and Intricate polyamide extrusions that challenge today's extrusion capabilities. We can extrude wide and complex polyamide profiles which most extruders can not do.
Kronos® is Synonymous with premium quality insulating polyamide profiles which are used for the thermal separation of aluminum profiles from the outer and inner shell of window, door and facade constructions. Our insulation profiles are extremely efficient at preventing energy losses in buildings and enable outstanding Uf values up to conformance with the stringent passive house standard.
Professionalism leads to success. With our extensive technical experience and know-how accumulated in Europe for the past 20 years, Kronos Precision Extrusion is looking forward to work with our friends and partners in the building industry to create energy saving, sustainable, high quality and elegant thermally broken windows, doors and facades of the future.
Product Name: Thermal Insulation Polyamide Profiles, Thermal Break Polyamide Strips, Thermal Barrier, Thermal Struts, Polyamide Insulating Struts

Manufacturer: Kronos Precision Extrusion
Kronos Extrusion Model No.: 186T03
Design: Eurogroove
Material: Virgin Polyamide PA66 + 25% Pure Glass Fiber
Processing: High precision polyamide extrusion
Width: 18.6mm
Standard Length: 6 meters/piece or customized
Profile Density: 1.30 ± 0.05 g/cm³
Shore Hardness: 80
DSC Melting Peak Temperature: 255ºC
Polyamide Profile Color: Black
Standards: European Standard EN 14024:2004 & GB/T 23615.1-2017
Kronos Extrusion Certification: IATF 16949:2016
Applications: Thermal Break Aluminum Windows and Doors, Passive House, Energy-Saving Buildings, Passive Windows, Sustainable Buildings etc.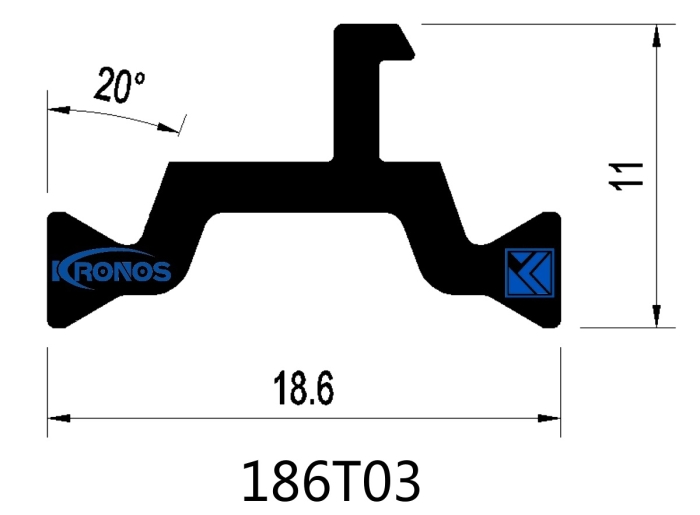 Inside View of Kronos's PA66 GF25 Thermal Insulation Polyamide Profiles/Thermal Break Polyamide Strips

At Kronos Precision Extrusion, all the Thermal Insulating Polyamide Profiles must be checked thoroughly before delivery.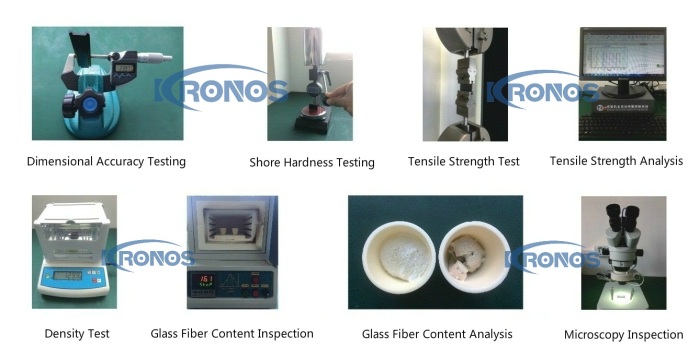 Exchange of Know-How-The Milux Windows and the Kronos Precision Polyamide Extrusion Team