Overview
Kronos Precision Extrusion is an innovative Singapore-Germany joint venture that specializes in developing and manufacturing Thermal Insulating Polyamide Profiles with Cutting-Edge High Precision Thermoplastic Extrusion process and techniques. We offer a range of standard and custom-made extruded profiles from Virgin Polyamide 66 (PA66 or Nylon 66) and other materials for aluminum windows, doors, facades, curtain walls, operating rods, solar panels, automotive sunroof blind rails, and various engineering applications.
Kronos is a Clear Winner in head-to-head competition. We pride ourselves with the use of state-of-the-art machinery and unique technical know-how to produce thermal insulation polyamide profiles. They are produced with careful attention to detail and superb craftsmanship using innovative engineering with the newest technologies. Extremely Smooth Surfaces, Uniquely Sharp Contours, Impressive Low Tolerances, Outstanding High Precision, these are the very right words to describe Kronos's polyamide strips.
Kronos Precision Extrusion thrives upon Wide and Intricate polyamide extrusions that challenge today's extrusion capabilities. In most cases, extrusions others say too difficult to accomplish are simply just easy jobs for Kronos. When it comes to Thermal Insulation Polyamide Profiles and High Precision Plastic Extrusion, Kronos truly Excels.
Kronos Precision Extrusion understands the importance of hitting critical timelines for new product development projects. Therefore, we offer a quick turnaround to help speed up your process development to ensure you hit your project milestones on time.
Kronos has a great passion for plastics solutions. Our friendly and professional team is committed to ensure you're happy not only with the product you choose, but also the service you receive from everyone at Kronos Precision Extrusion. We listen to what our customers request of us, addressing these needs, always aiming to surpass your expectations.
Technical Specifications:
Product Name: Thermal Insulation Polyamide Profiles, Thermal Break Polyamide Strips, Thermal Barrier, Heat Insulating Polyamide Strips, Thermal Struts, Polyamide Insulating Struts
Kronos Model No.: 180T01
Material: Virgin Polyamide PA66 GF25
Processing: High Precision Polyamide Extrusion
Width: 18mm
Standard Length: 6 meters/piece
Density: 1.30 ± 0.05 g/cm³
Polyamide Strip Color: Black
Standards: European Standard EN 14024:2004 & GB/T 23615.1-2017
Kronos Certification: IATF 16949:2016
Applications: Thermally Broken Aluminum Windows and Doors, Passive Windows, Sustainable Buildings, Passive House, Energy Efficient Buildings etc.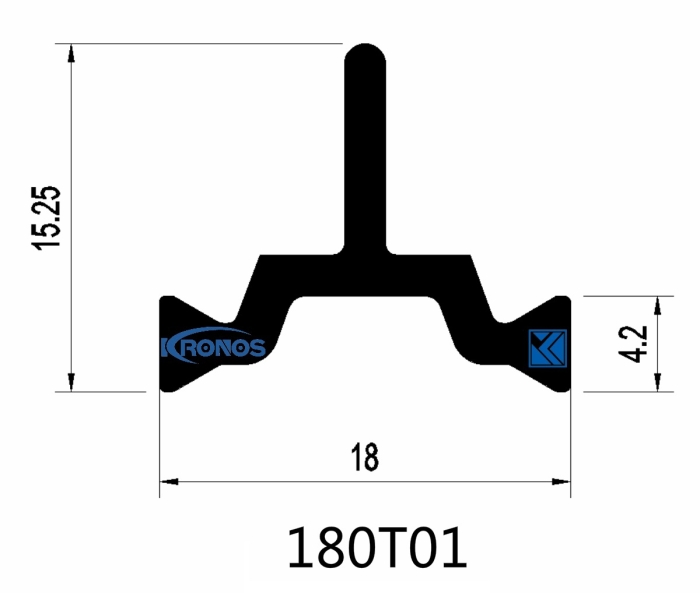 Pure Glass Fiber (25%) reinforcement guarantees the Thermal Break Polyamide Strips (PA66 GF25) strength and excellent reliability.

When it comes to the Precision & Quality of the Thermal Insulating Polyamide Strips, Kronos Stands Out.

At Kronos Precision Extrusion, Thermal Break Polyamide Strips MUST go through Rigorous Quality Check before send to customers.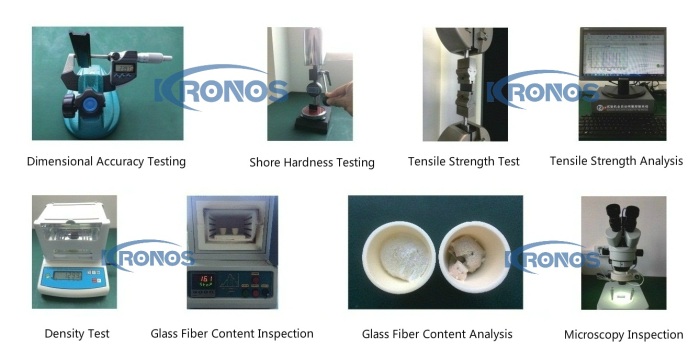 Kronos Precision Extrusion uses Fumigation-Free wooden case packaging to ensure the thermal break polyamide strips well protected.
The Milux Aluminum Windows & Doors team is greatly impressed by the EXCELLENT Quality of Kronos's Polyamide Strips and it's Capabilities.