Overview
Without Thermal Insulation, also known as Thermal Break, Thermal Strut or Thermal Barrier, aluminum windows, doors, facades, and curtain wall systems transfer heat and cold, which results in a tremendous loss of valued thermal energy. As a result, not only your rooms or buildings will be hot in summer and cold in winter, but also your power bills will keep going up. This is where Kronos's Thermal Insulating Polyamide Profiles come into play.
Polyamide insulating profile is about 533 times less comparing to aluminum alloy in terms of thermal conductivity. It slows heat freely flowing out of the aluminium window frame. This can reduce your heating bill by up to 30% and a resulting pay back period less than the life expectancy. It also eliminates condensation, improves acoustics, improved thermal comfort, and reduces cooling loads. Not only that, you can also get a different coloured interior frame colour than the outside one.
Kronos Precision Extrusion is an innovative Singapore-Germany joint venture that leads the way in developing and producing Thermal Insulating Polyamide Profiles with Cutting-Edge High Precision Thermoplastic Extrusion process and techniques. We offer a range of standard and custom-made extruded plastic profiles from Virgin Polyamide 66/Polyamide 6 (PA66/PA6 or Nylon 66/Nylon 6) for constructional, commercial, institutional, and engineering applications.
Our cutting-edge plastic extrusion method and techniques enable geometries with minimal tolerances of ±0.05 mm, achieving extremely-smooth surfaces for guaranteed world-class high precision, accurate fit and observance of ultra-precise specifications to suit your every specific need and requirement.
Kronos thrives upon Wide and Complex polyamide extrusions that challenge today's extrusion capabilities. Extrusions others say Can't Be Done are usually just Easy Jobs for us.
The technical know-how accumulated over dacades of experience in supplying PA66 insulating strips to the leading manufacturers of aluminum windows, doors, facades, and curtain wall systems in China and worldwide, enables KRONOS to technically team up with the clients in the development of new highly performing systems, or improving the insulating properties of the existing ones.
Kronos's High Efficiency polyamide profiles set new standards in thermal separation, permit excellent U values and are the first choice in low-energy and passive buildings.
Product Name: Thermal Insulation Polyamide Profiles, Thermal Break Polyamide Strips, Thermal Barrier Polyamide Profiles, Thermal Struts, Polyamide Insulating Struts

Manufacturer: Kronos Precision Extrusion
Kronos Extrusion Model No.: 180T04
Design: Eurogroove
Main Material: Virgin Polyamide 66 + 25% Pure Glass Fiber
Processing: High Precision Polyamide Extrusion
Width: 18mm
Standard Length: 6 meters/piece or customized
Profile Density: 1.30 ± 0.05 g/cm³
Shore Hardness: 80
Polyamide Strips Color: Black
Standards Carried: European Standard EN 14024:2004 & Chinese GB/T 23615.1-2017
Kronos Extrusion Certification: IATF 16949:2016
Applications: Thermal Break/Thermal Barrier Aluminum Doors & Windows, Aluminum Profiles, Passive Windows, Energy Efficient Buildings, Green Buildings, Passive House, Sustainable Buildings etc.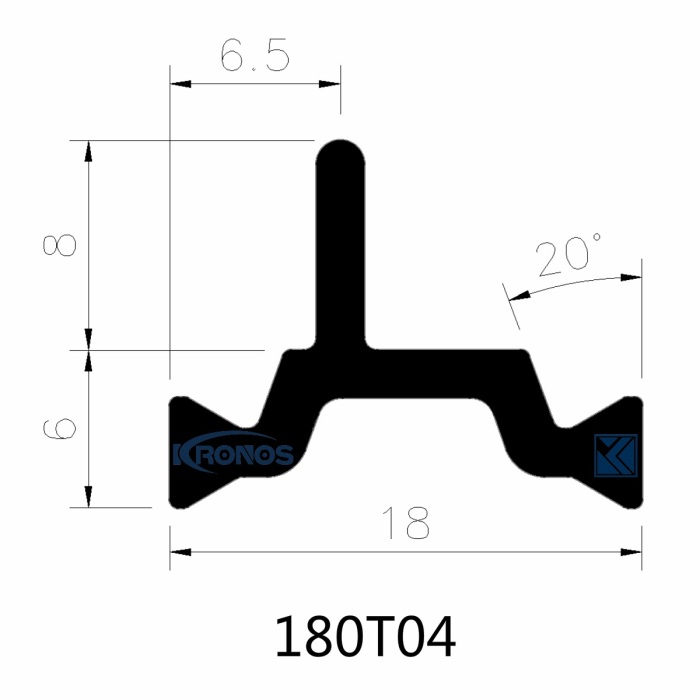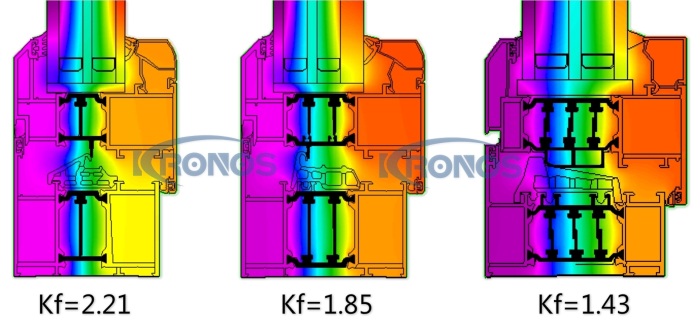 Inside View of Kronos's PA66GF25 Thermal Insulating Polyamide Profiles/Thermal Break Polyamide Strips

Kronos develops and extrudes a variety of shapes and geometires of high performance polyamide profiles.

All batches of Kronos's thermal insulation polyamide profiles are subject to a rigorous inspection process prior to delivery.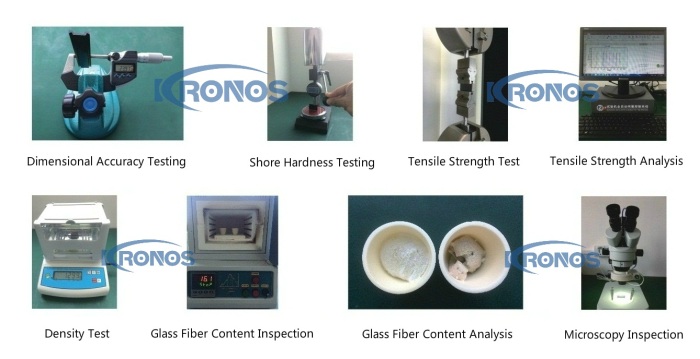 High Precision Extruded Eurogroove PA66GF25 Thermal Insulating Polyamide Profiles ready for delivery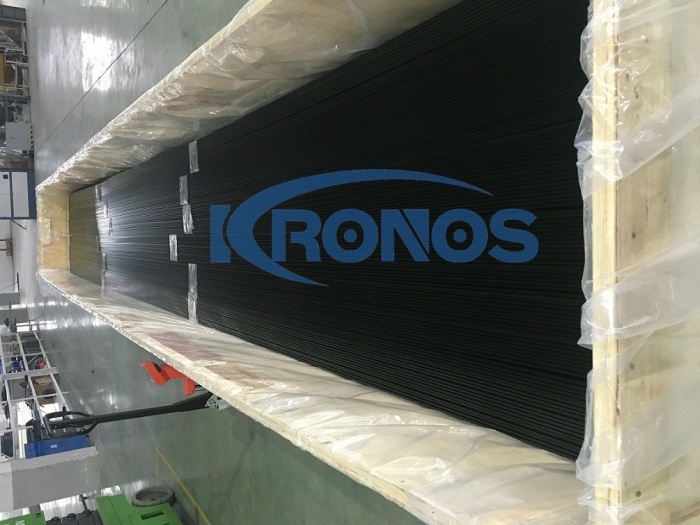 At Kronos Precison Extrusion, quality is not only a certification, but a philosophy and way of performing that tattooed in all Kronosian's heart. With this in mind, our team keeps in contact with the clients at all times, to make sure all the specifications and requirements are 100% Fulfilled in the design and subsequent manufacturing process.
In addition, this is accompanied by a professional consulting service in order to meet all our clients' specific demands. We design and make all our dies as per German Standards and we monitor the whole extruding process, so all paperwork is continuously up-to-date.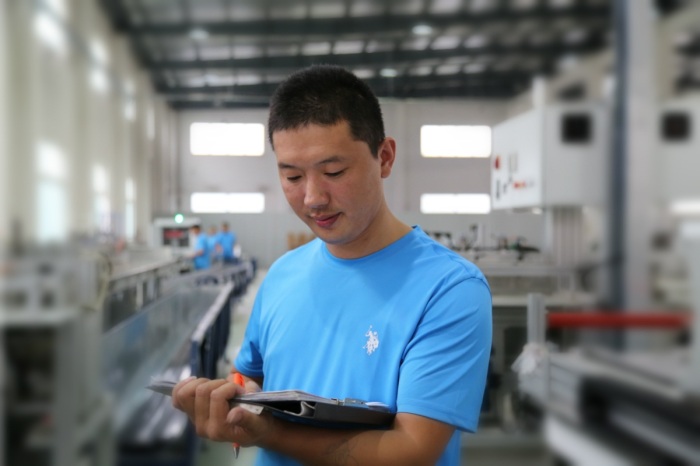 Kronos offers standard and tailored Laser Marking for easier traceability and improved quality control, adding extra value to your products and company.

Exchange of Know-How-The Milux Windows and the Kronos Precision Extrusion Team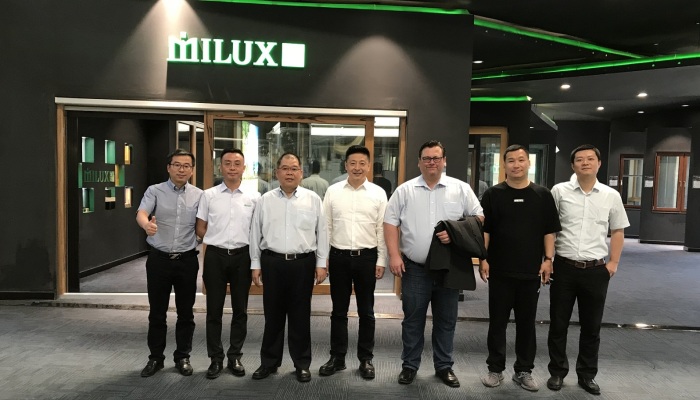 Whatever your thermoplastics extrusion challenges are, the friendly and professional experts of Kronos Precision Extrusion are here for YOU.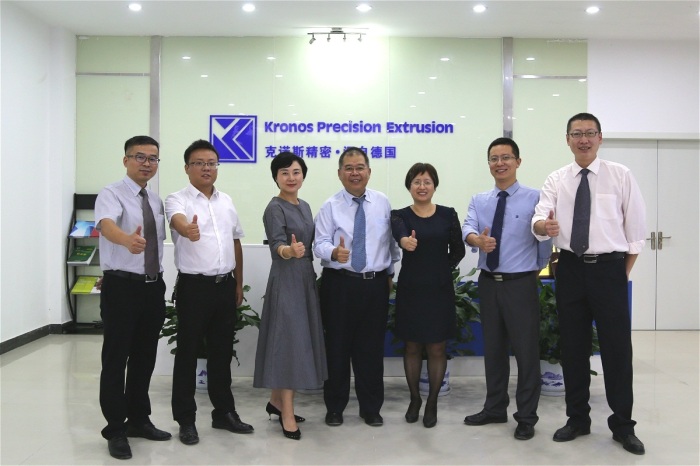 G