Overview
Without Insulation, also called Thermal Break, Thermal Strut or Thermal Barrier, aluminum windows, doors, and facades are not energy efficient at all because they transfer heat and cold, which leads to a tremendous loss of valued thermal energy. These are where Kronos's PA66 GF25 Thermal Insulating Polyamide Profiles come into play.
Kronos Precision Extrusion is an innovative Singapore-Germany joint venture that specialises in developing and manufacturing thermal insulating polyamide profiles and plastic extrusion techniques. As an expert of building insulation materials, Kronos has long been committed to the development and application of precision extrusion technology for plastic profiles. Kronos Precision Extrusion extrudes polyamide based insulation profiles, and plays an extremely important role in the development of thermally broken aluminium window, door and facade systems.
Kronos has established stable and close working relationships with hundreds of aluminium extruders, suppliers, window and door companies and facade companies. Kronos assists customers during the design and development of thermally broken fenestration systems, and also provides technical solutions for processing problems that occur during the processing of thermally broken aluminium profiles.
Wide and Intricate polyamide extrusions that challenge today's extrusion capabilities are the jobs that Kronos thrives upon. In most cases, extrusions others say Can't Be Done are usually doable at Kronos Precision Extrusion. Professionalism leads to success! With our extensive technical experience and know-how accumulated in Europe for the past 20 years, Kronos Precision Extrusion is looking forward to work with our friends and partners in the building industry to create energy saving, sustainable, high quality and elegant thermally broken windows, doors and facades of the future.
Technical Details:
Product Name: Thermal Insulation Polyamide Profiles, Thermal Break Polyamide Strips, Thermal Barrier, Thermal Struts, Polyamide Struts
Kronos Model No.: 250T01
Design: Euro-Groove
Material: Virgin Polyamide PA66 GF25
Processing: High precision polyamide extrusion
Width: 25mm
Standard Length: 6 meters/piece
Density: 1.30 ± 0.05 g/cm³
Polyamide Profile Color: Black
Standards Carried: European Standard EN 14024:2004 & GB/T 23615.1-2017
Kronos Certification: IATF 16949:2016
Applications: Thermally Broken Aluminum Windows and Doors, Passive House, Energy Efficient Buildings, Passive Windows, Sustainable Buildings etc.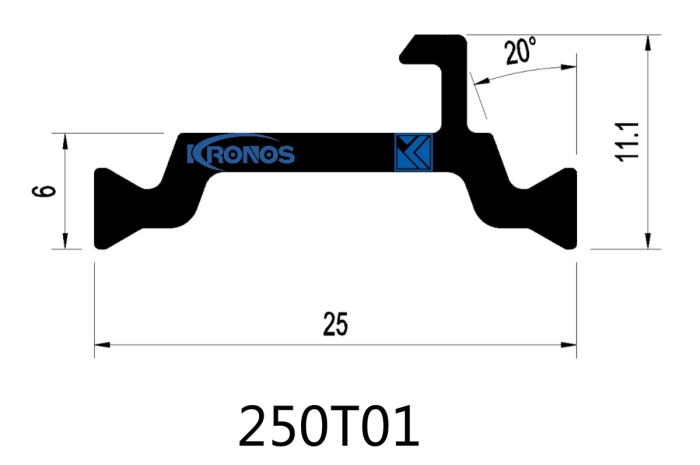 When it comes to the Quality of the Thermal Insulating Polyamide Profiles, Kronos Precision Extrusion Excels.

At Kronos Precision Extrusion, without Rigorous Quality Check, no Polyamide Strips are allowed to send to customers.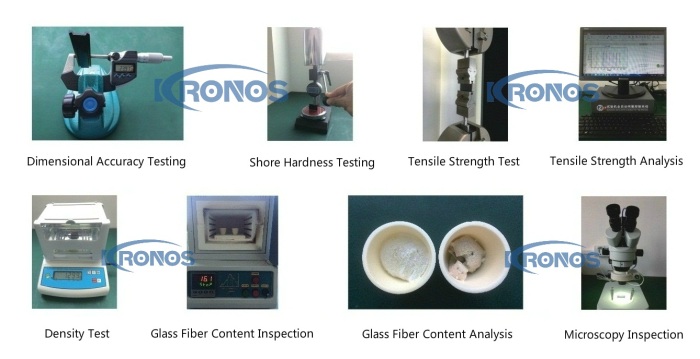 National Non-Ferrous Metals Industrial Standards & Inspection Institute Experts Visiting Kronos Precision Extrusion