Overview

Kronos Precision Extrusion is an innovative Singapore-Germany joint venture that specializes in developing and manufacturing Thermal Insulating Polyamide Profiles with Cutting-Edge High Precision Thermoplastic Extrusion process and techniques. We offer a range of standard and custom-made extruded profiles from Virgin Polyamide 66/Polyamide 6 (PA66/PA6 or Nylon 66/Nylon 6) and other materials for windows, doors, facades, curtain walls, operating rods, solar panels, automotive sunroof blind rails, and various engineering applications.
With more than 20 years of experience in the plastic extrusion and thermal insulating industry, Kronos designs and produces the Top-Notch Quality Thermal Insulation Polyamide Profiles for various industries. Geometries and materials precisely tailored to the specific application result in economical and high-precision solutions. To meet our customers' requirements, profile and pipe extrusion, as well as coextrusion of different thermoplastics, can be performed using a wide range of inline or offline processes such as printing and knurling, winding or cutting to size, thermoforming and welding, annealing and conditioning.
Our polyamide profiles yield best-in-class thermal performance and exceeds not only current codes, but also exceeds every countries' stringent green building codes and standards in the market today.
State-of-the-art extrusion machinery, impressive thermoplastic extrusion techniques and capabilities, over two decades of experience in catering to the thermal insulating requirements of construction and industrial sectors, all of these made Kronos Precision Extrusion a Reference Name for world-class quality and high precision Thermal Insulation Polyamide Profiles-Thermal Struts. If you buy Thermal Break Polyamide Profiles from Kronos Precision Extrusion, you'll instantly know just how accurate they are and how precisely they fit together with your aluminum frames.
Product Name: Thermal Barrier Polyamide Strips, Thermal Insulation Polyamide Profiles, Thermal Struts System
Kronos Model No.: 240T02
Insulating Strip Head Design: Euro-Groove
Material: Nylon 66 + 25% Glass Fibre - Polyamide PA66 GF25
Processing: High Precision Polyamide Extrusion
Width: 24mm
Density: 1.30 ± 0.05 g/cm³
Standard Length: 6 meters/piece
Profile Color: Black
Kronos Certification: IATF 16949:2016
Standards Carried: European Standard EN 14024:2004 & Chinese GB/T 23615.1-2017
Applications: Thermally Broken Aluminum Windows and Doors, Passive Windows, Passive House, Energy-Efficient Buildings, Sustainable Buildings etc.
Kronos's 24mm (240T02) Polyamide-based Thermal Struts are shown as below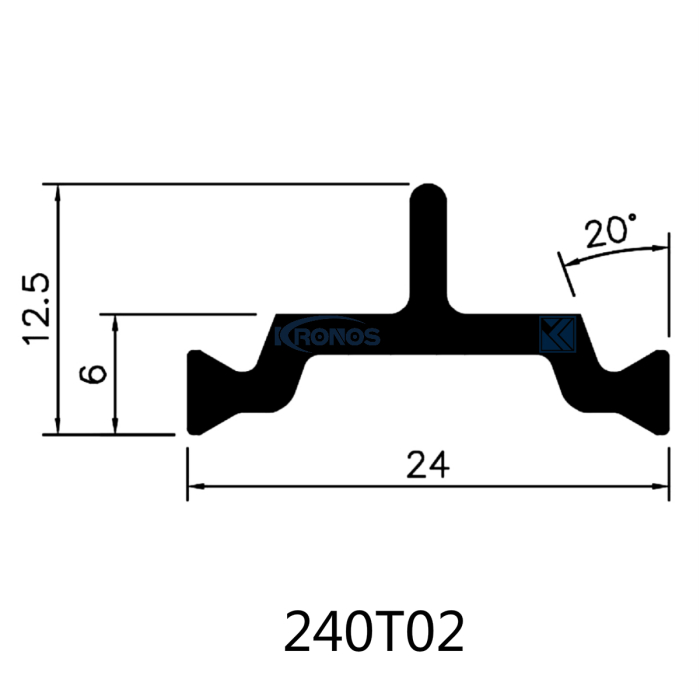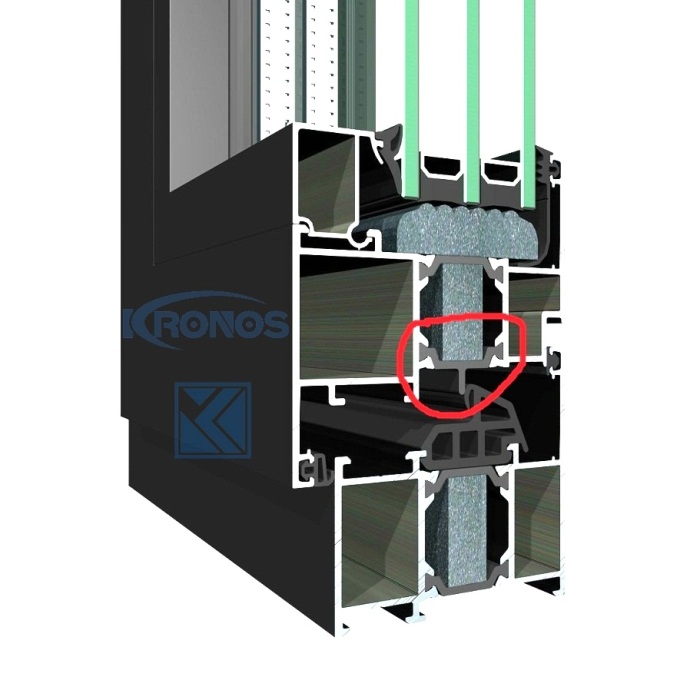 Kronos Precision Extrusion develops and produces an endless range of Thermal Break Polyamide Profiles for various applications.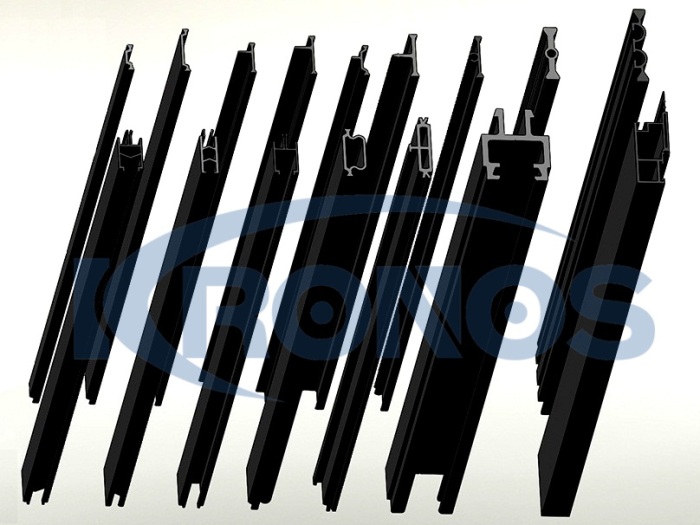 Kronos Thermal Insulation Polyamide Profiles in Comparison with Cheap Polyamide Profiles

All batches of Kronos's thermal insulation polyamide profiles are subject to a rigorous inspection process prior to delivery.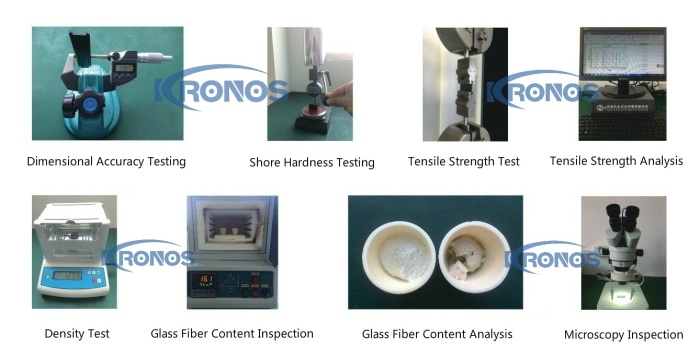 National Non-Ferrous Metals Inspection Officials Visiting Kronos Precision Extrusion