Overview
Without effective Insulation, also called Thermal Break, Thermal Strut or Thermal Barrier, aluminum windows, doors, and facades are not energy efficient at all because they transfer heat and cold, which leads to a tremendous loss of valued thermal energy. These are where Kronos's Thermal Insulating Polyamide Profiles come into play.
Kronos Precision Extrusion is an innovative Singapore-Germany company that specialises in developing and producing thermal insulating polyamide profiles with Cutting-Edge plastic extrusion techniques. We offer a wide range of standardized and individually-tailored extruded profiles from Virgin Nylon 66/Nylon 6 (Polyamide 66/Polyamide 6) for aluminum windows, doors, facades, curtain wall systems, operating rods, solar panels, automotive sunroof blind rails, and various engineering applications.
The state-of-the-art insulation technique used by Kronos Precision Extrusion, connects the outer chamber and the inner chamber through Fiberglass (25%) Reinforced Polyamide Strips. These strips provide a thermal break and come in various widths.
Wide and Intricate polyamide extrusions that challenge today's extrusion capabilities are the jobs that Kronos thrives upon. Infeasible - you will probably never hear that word from Kronos Precision Extrusion. Extrusion is actually very simple if you have the right tools and technical Know-How. They are the centerpiece of Kronos's work, and the very heart of your projects. All tools are produced by our own engineering experts and material specialists. This allows us to push the limits of plastic extrusion and sometimes far beyond what is feasible.
Extremely High Precision, Professionalism, Perfect Partner, these are the words to describe Kronos Precision Extrusion. If you buy Thermal Break Polyamide Profiles from Kronos, you'll know just how accurate they are and how precisely they fit together with the aluminum frames. Contact us TODAY to see how we can support your business.
Technical Details
Product Name: Thermal Insulation Polyamide Profiles, Thermal Break Polyamide Strips, Thermal Barrier Polyamide Strips, Thermal Struts, Polyamide Insulating Struts
Kronos Model No.: 240G03
Material: Nylon 66 + Glass Fibre - PA66 GF25
Processing: High Precision Polyamide Extrusion
Width: 24mm
Density: 1.30 ± 0.05 g/cm³
Design: Eurogroove
Shore Hardness: 80
Polyamide Profile Color: Black
Standard Length: 6 meters/piece
Certification: IATF 16949:2016
Applications: Thermally Broken Aluminum Windows and Doors, Passive House, Energy-Saving Buildings, Passive Windows, Sustainable Buildings etc.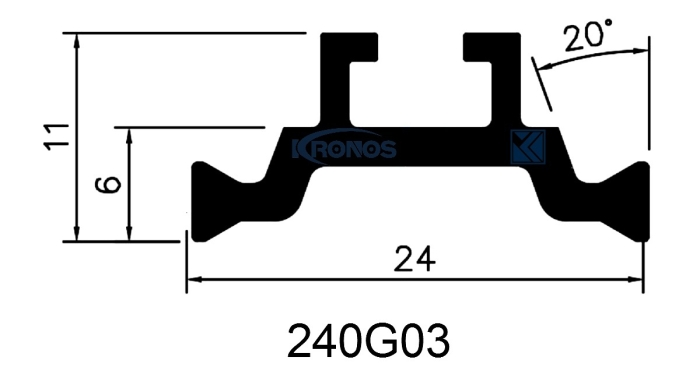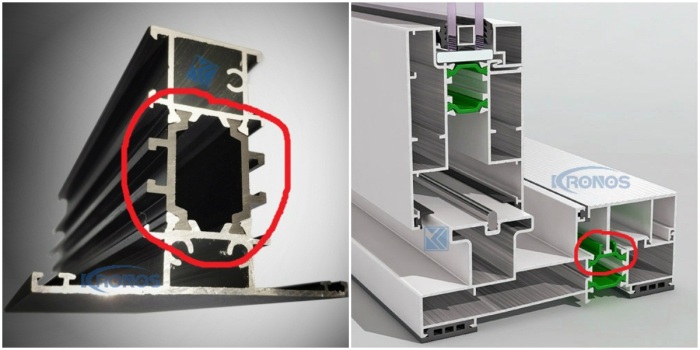 Kronos Precision Extrusion Develops and Extrudes Thermal Break Polyamide Profiles in Various Shapes and Sizes.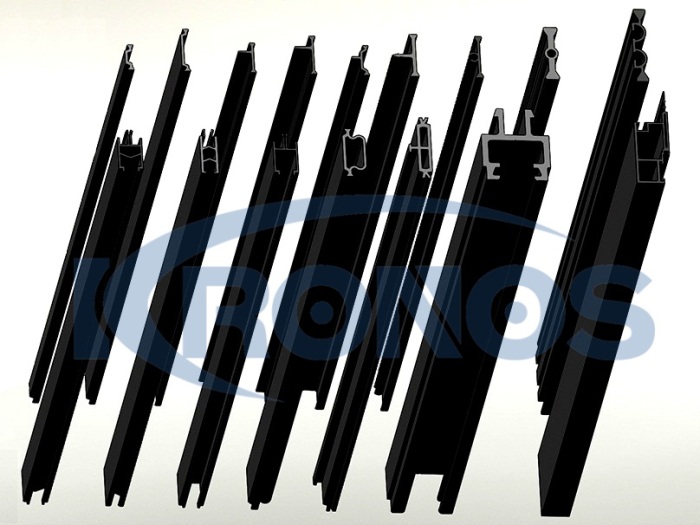 Internal View of Kronos's High Precision Extruded Polyamide-Based Thermal Insulation Profiles

Packaging of Thermal Insulating Polyamide Profiles - Kronos Precision Extrusion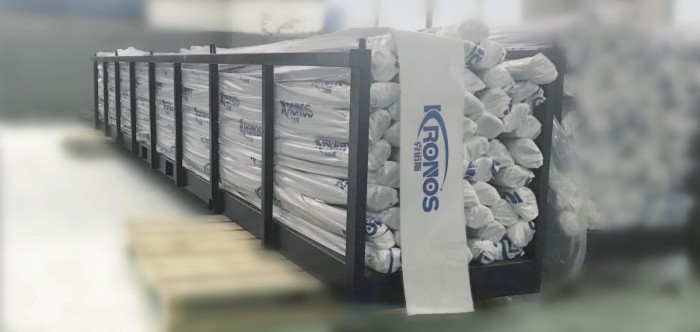 Exchange of Know-How - The Milux Windows and Kronos Precision Extrusion Team