Overview

Standard aluminium is a good conductor of heat and cold meaning that you can lose or gain a great deal of heat through the frame of the window/door. This can ultimately undermine the performance of double glazed and triple glazed windows. To solve the issue of poor thermal performance of aluminum windows, doors, and facades, a Thermal Break, also known as Thermal Barrier or Thermal Strut, needs to be added to the frame. Thermal break technology features a Glass Fibre Reinforced Polyamide Bar(Polyamide Strip) between the inside and outside aluminium profiles, creating an insulated barrier within the window and door frame. This will conduct heat, cold and noise about 533 times Slower than standard aluminium.
Originating from Germany, Kronos Precision Extrusion is a company that specializes in developing and manufacturing Thermal Insulating Polyamide Profiles with Cutting-Edge High Precision Thermoplastic Extrusion process and techniques. We offer a range of standard and custom-made extruded profiles from Virgin Polyamide 66/Polyamide 6 (PA66/PA6 or Nylon 66/Nylon 6) and other materials for aluminum windows, doors, facades, curtain walls, operating rods, solar panels, automotive sunroof blind rails, and various engineering applications.
Kronos's polyamide-based thermal struts yield excellent thermal performance and exceeds not only current codes, but also exceeds the most stringent green building codes and standards in the market today.
State-of-the-art extrusion machinery, cutting-edge thermoplastic extrusion techniques and capabilities, over two decades of experience in catering to the thermal insulating requirements of construction and industrial sectors, all of these made Kronos Precision Extrusion a Reference Name for world-class quality and high precision Thermal Insulation Polyamide Profiles-Thermal Struts. If you buy Thermal Break Polyamide Profiles from Kronos Precision Extrusion, you'll instantly know just how accurate they are and how precisely they fit together with your aluminum frames.
Our friendly and professional team is committed to ensuring you're happy not only with the insulating polyamide strips you choose, but also the service you receive from everyone at Kronos Precision Extrusion. We listen to what our customers request of us, addressing these needs, always aiming to surpass your expectations.
Product Name: Thermal Barrier Polyamide Strips, Thermal Insulation Polyamide Profiles, Polyamide Thermal Struts System
Kronos Model No.: 240T05
Insulating Strip Head Design: Euro-Groove
Material: Nylon 66 + 25% Glass Fibre - Polyamide PA66 GF25
Processing: High Precision Polyamide Extrusion
Width: 24mm
Density: 1.30 ± 0.05 g/cm³
Standard Length: 6 meters/piece
PA Profile Color: Black
Kronos Certification: IATF 16949:2016
Standards Carried: European Standard EN 14024:2004 & Chinese GB/T 23615.1-2017
Applications: Thermally Broken Aluminum Windows and Doors, Passive Windows, Passive House, Energy-Efficient Buildings, Sustainable Buildings etc.
Kronos's 24mm (240T05) Euro-Groove Design Polyamide-based InsulatingThermal Struts are shown as below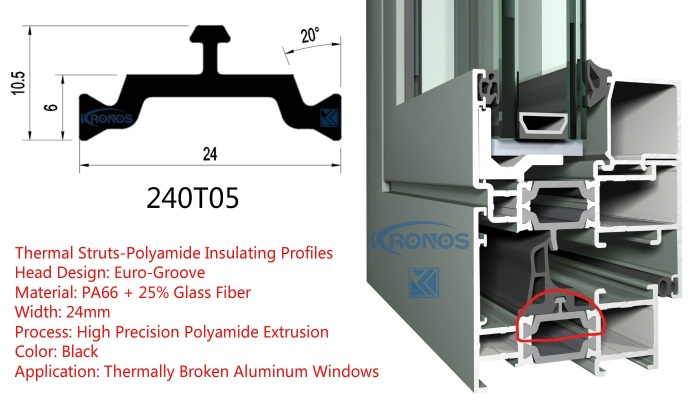 Kronos Precision Extrusion develops and produces an endless range of Thermal Break Polyamide Profiles for various applications.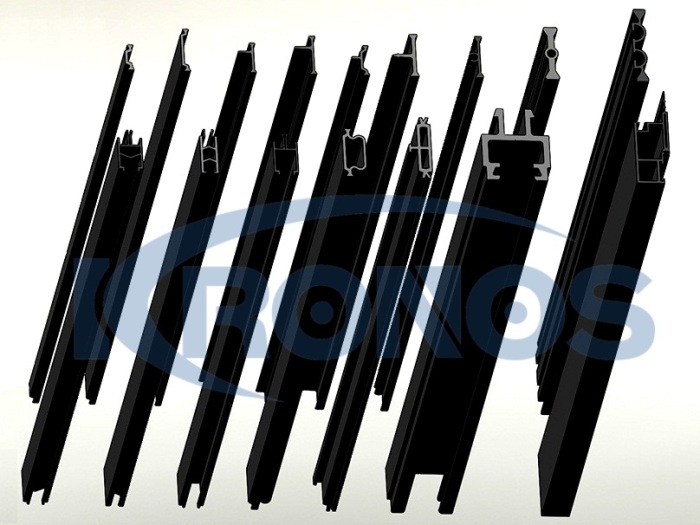 Kronos Thermal Insulation Polyamide Profiles in Comparison with Cheap Polyamide Profiles

All batches of Kronos's thermal insulation polyamide profiles are subject to a rigorous inspection process prior to delivery.
The Kronos team is fully dedicated to ensure our extruded polyamide profiles world-class quality and high precision.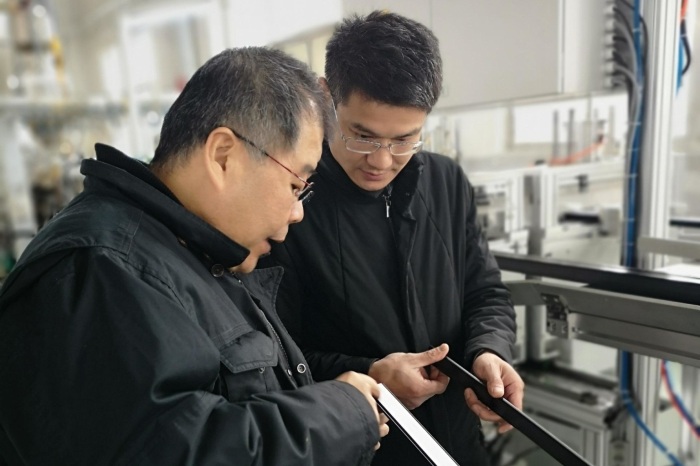 National Non-Ferrous Metals Standards and Inspection Officials Visiting Kronos Precision Extrusion