Overview
Without effective Insulation, also called Thermal Break , Thermal Strut or Thermal Barrier, aluminum windows, doors, and facades are not environmentally-friendly at all because they transfer heat and cold, which leads to a huge loss of valued thermal energy. These are where Kronos's Thermal Insulating Polyamide Profiles come into play.
Kronos Precision Extrusion is an innovative Singapore-Germany joint venture that specializes in developing and manufacturing Thermal Insulating Polyamide Profiles with Cutting-Edge High Precision Thermoplastic Extrusion process and techniques. We offer a range of standard and custom-made extruded profiles from Virgin Polyamide 66/Polyamide 6 (PA66/PA6 or Nylon 66/Nylon 6) and other materials for aluminum windows, doors, facades, curtain walls, operating rods, solar panels, automotive sunroof blind rails, and various engineering applications.
Kronos's insulating profiles can effectively block heat from moving from inside the house to outside and vice versa. As a result, your rooms or buildings will always have a comfortable temperature all year round. On the other hand, our polyamide profiles also dampen sound vibrations very effectively making for better sound insulation from outside noise.
Kronos Precision Polyamide Extrusion produces profiles according to customer requirements & drawings by using the world-class extrusion techniques. We are capable of extruding a wide range of geometries and wall thicknesses, depending on the material and applications.
If you buy Thermal Break Polyamide Profiles from Kronos Precision Extrusion, you'll know just how accurate they are and how precisely they fit together with the aluminum frames.
Product Name: Nylon (Polyamide) Thermal Insulators, Polyamide Thermal Barrier Strips, Thermal Insulation Polyamide Profiles, Thermal Struts, Polyamide Insulating Struts
Kronos Extrusion Model No.: 240T03
Material: Nylon 66 + 25% Glass Fibre - Polyamide PA66 GF25
Processing: High Precision Polyamide Extrusion
Width: 24mm
Density: 1.30 ± 0.05 g/cm³
Design: Eurogroove
Standard Length: 6 meters/piece
Polyamide Profile Color: Black
OEM Service: Yes
Kronos Certification: IATF 16949:2016
Applications: Thermal Break Aluminum Windows and Doors, Passive House, Green Buildings, Energy-Efficient Buildings, Passive Windows, Sustainable Buildings etc.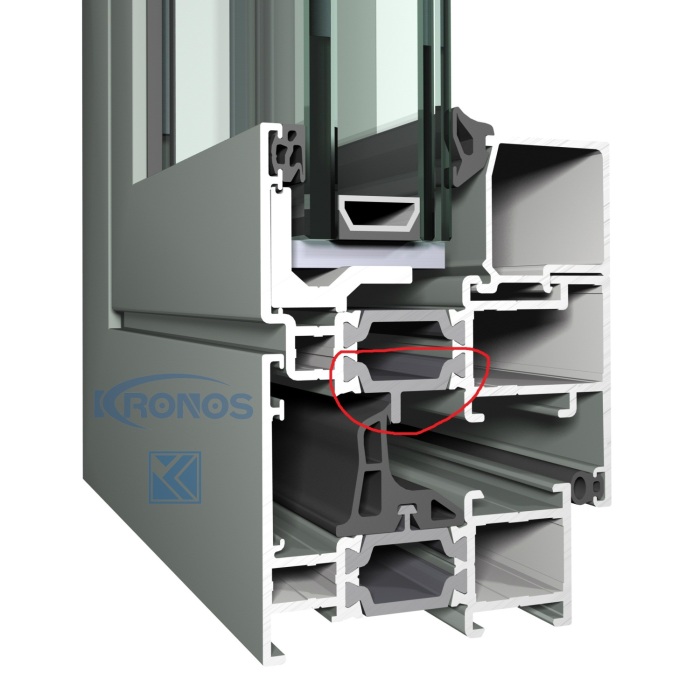 Kronos Precision Extrusion Develops and Extrudes Thermal Break Polyamide Profiles in Various Shapes and Sizes.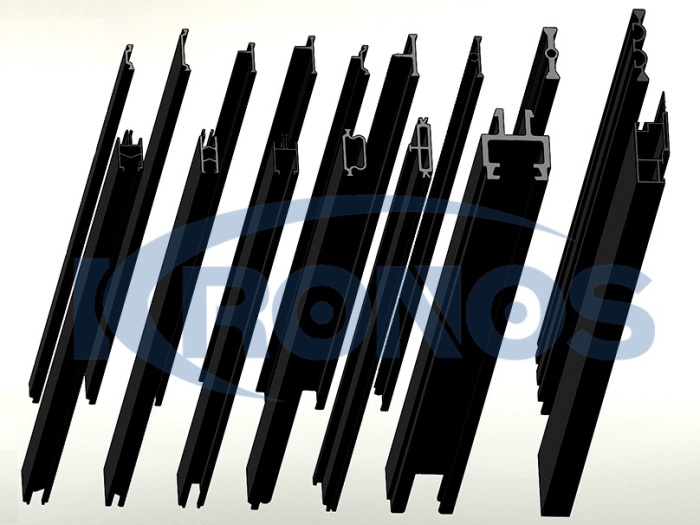 Why Kronos Precision Extrusion?

Extensive experience and expertise in the R&D and production of Thermal Insulation Polyamide (Nylon) Profiles

Deep Understanding of energy-saving aluminum windows, doors, facades, and curtain wall systems

High-Precision extruded polyamide profiles with Tight Tolerance

Wide and Complex polyamide profiles extrusion capabilities

Solid and Comprehensive Quality Control

World-Class specialists, state-of-the-art extruding machinery, process, material and technical know-how

Multi-National Experts in R&D, manufacturing, techniques, applications and services

Free Consulting services provided

Competitively Priced

On-Time Delivery
All batches of Kronos's thermal insulation polyamide profiles are subject to a rigorous inspection process prior to delivery.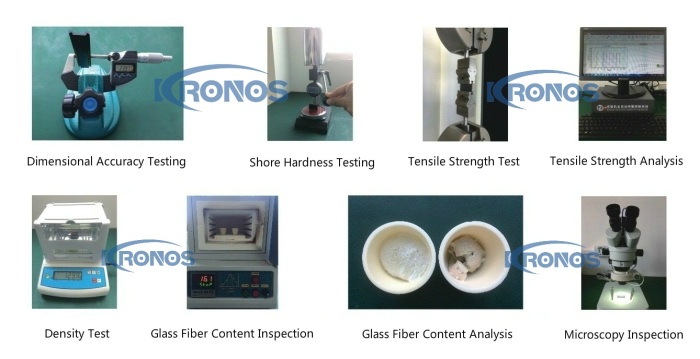 High Precision Extruded Polyamide Insulating Struts(polyamide profiles) ready for delivery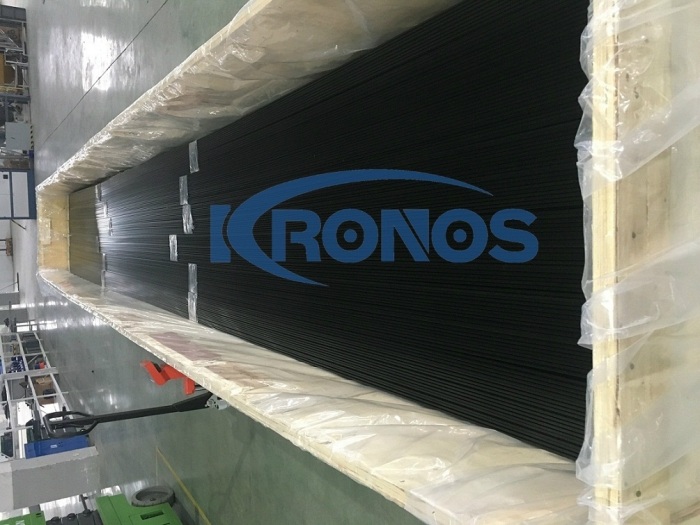 Exchange of Know-How - the Milux Windows and Kronos High Precision Polyamide Extrusion team