Overview

Without Thermal Insulation, also referred to as Thermal Break, Thermal Struts, or Thermal Barrier, aluminum windows, doors, and facades transfer heat and cold, which results in a huge loss of valued thermal energy. As a result, not only your rooms or buildings will be hot in summer and cold in winter, but also the bills will go up. This is where Kronos's Thermal Insulating Polyamide Profiles come into play.
Kronos Precision Extrusion is an innovative Singapore-Germany joint venture that specializes in developing and manufacturing Thermal Insulating Polyamide Profiles with Cutting-Edge High Precision Thermoplastic Extrusion process and techniques. We offer a range of standard and custom-made extruded profiles from Virgin Polyamide 66/Polyamide 6 (PA66/PA6 or Nylon 66/Nylon 6) and other materials for aluminum windows, doors, facades, curtain walls, operating rods, solar panels, automotive sunroof blind rails, and various engineering applications.
Model Energy Codes adopted across the USA and the European countries are directing buildings to achieve more efficient performance. Whether trying to keep the warmth inside in cold climates or trying to keep the heat outside in warm climates – Kronos helps optimize aluminum architectural manufacturers' systems to meet thermal requirements in all climate zones.
Kronos's Thermal Struts of fiberglass-reinforced polyamide profiles(PA66 GF25) have very similar expansion coefficients to aluminum and will not separate over years of seasonal hot-cold cycles. Water and air will not penetrate this superior thermal barrier.
The state-of-the-art insulation technique used by Kronos Polyamide Extrusion, connects the outer chamber and the inner chamber through fiberglass reinforced polyamide strips. These strips provide a thermal break and come in various widths. Wide and Intricate polyamide extrusions that challenge today's extrusion capabilities are the jobs that Kronos thrives upon.
Kronos Precision Extrusion understands the importance of hitting critical timelines for new product development projects. Therefore, we offer a quick turnaround to help speed up your process development to ensure you hit your project milestones on time.
Product Name: Thermal Insulation Polyamide Profiles, Thermal Break Polyamide Strips, Thermal Barrier, Thermal Struts
Kronos Model No.: 340G01
Material: Virgin Polyamide PA66 + 25% Pure Glass Fibre
Processing: High precision polyamide extrusion
Width: 34mm
Standard Length: 6 meters/piece
Density: 1.30 ± 0.05 g/cm³
Shore Hardness: 80
DSC Melting Peak Temperature: 255ºC
PA Profile Color: Black
Standards: European Standard EN 14024:2004 & GB/T 23615.1-2017
Kronos Extrusion Certification: IATF 16949:2016
Applications: Thermally Broken Aluminum Windows and Doors, Passive House, Passive Windows, Energy Efficient Buildings, Sustainable Buildings etc.
Kronos's 34mm (340G01) Thermal Struts-Polyamide Insulating Profiles are shown as below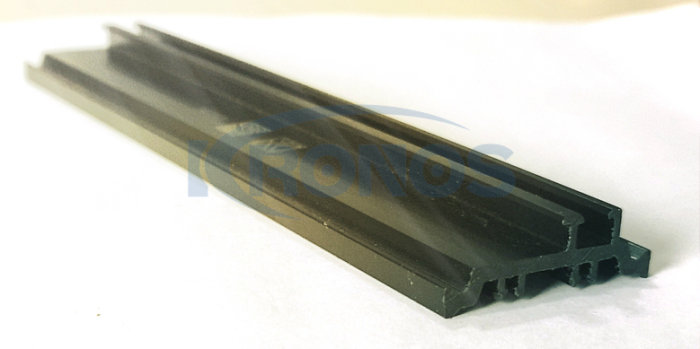 The Quality of Kronos's Thermal Insulation Polyamide Profiles is IMPECCABLE.

Pure glass used in Kronos's high precision extruded thermal insulating polyamide profiles

Kronos Precision Extrusion checks each Thermal Insulating Polyamide Profile thoroughly before delivery.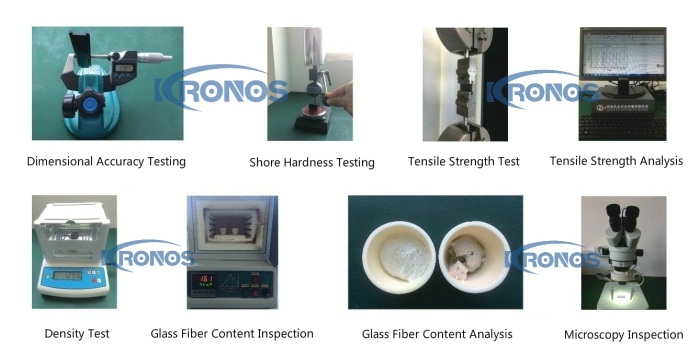 High precision extruded fiberglass-reinforced thermal insulation polyamide profiles ready for delivery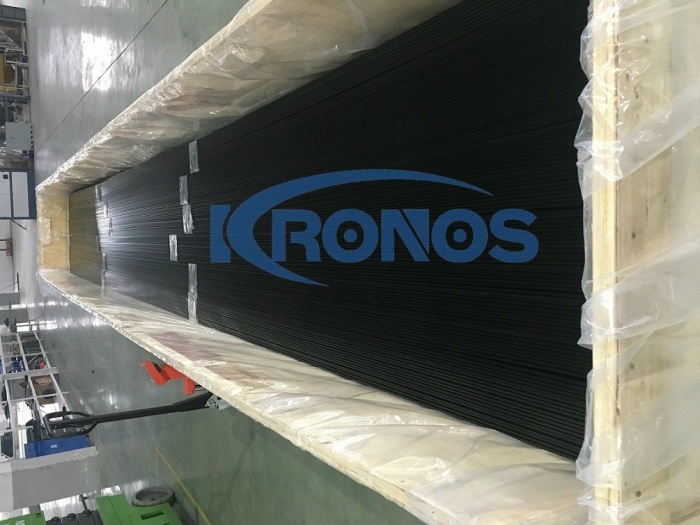 Offering nothing but the best, we pride ourselves with the use of state-of-the-art machinery to produce the top-notch quality thermal insulating polyamide strips. They are built with careful attention to detail and superb craftsmanship using innovative engineering with the newest technologies.

Our friendly and professional team is committed to ensuring you're happy not only with the product you choose, but also the service you receive from everyone at Kronos Precision Extrusion. We listen to what our customers request of us, addressing these needs, always aiming to surpass your expectations.
As you learn more about Kronos, you will discover that we are trying to achieve the same thing as you – PERFECTION.