Overview
Without Thermal Insulation, also known as Thermal Break, Thermal Strut or Thermal Barrier, aluminum windows, doors, and facade systems transfer heat and cold, leading to a tremendous loss of valued thermal energy. As a result, not only your rooms or buildings will be hot in summer and cold in winter, but also your power bills will keep going up. This is where Kronos's High-Precision Thermal Insulating Polyamide Profiles come into play.
Kronos Precision Extrusion is an innovative Singapore-Germany joint venture that specializes in developing and producing Thermal Insulating Polyamide Profiles with Cutting-Edge High Precision Thermoplastic Extrusion process and techniques. We offer a range of standard and custom-made extruded plastic profiles from Virgin Polyamide 66/Polyamide 6 (PA66/PA6 or Nylon 66/Nylon 6) for constructional, commercial, institutional, and engineering applications.
Connecting aluminum frames of any kind, while keeping mechanical performance at the very high level, High Precision extruded Polyamide Struts prevent direct exchange of heat and cold – and create what is known as the "Thermal Break" or "Thermal Barrier". The thermally broken aluminum windows and doors feature minimized thermal conductivity, optimized efficiency, and a better energy footprint. Simply put, our polyamide profiles keep heat and cold outside and a comfortable climate inside – and energy costs low. Kronos's Polyamide Profiles can save energy amounting to 85 %, reducing CO2 emissions dramatically. This means huge savings, money that can then be put to good use, year on year. And with our wide range of standard geometries as well as tailored profiles, you are sure to find a solution to fit your needs, no matter the scale of your challenge.
In today's market, most manufacturers use recycled polyamide for their profiles which Kronos will never follow. Currently, the world's highest demanding requirements for energy-saving thermal barrier polyamide profiles is the latest Chinese GB/T 23615.1-2017 standard which Kronos can meet all the requirements without breaking a sweat. Only two companies across the globe are capable of passing the GB/T 23615.1-2017 standard and Kronos is one of them.
When it comes to Thermal Insulation Polyamide Profiles and High Precision Plastic Extrusion, Kronos truly Excels. If you buy Thermal Break Polyamide Profiles from Kronos Precision Extrusion, you'll instantly know just how accurate they are and how precisely they fit together with your aluminum frames.
Product Name: Thermal Insulation Polyamide Profiles, Thermal Break Polyamide Strips, Thermal Barrier Polyamide Profiles, Thermal Struts, Polyamide Insulating Struts

Manufacturer: Kronos Precision Extrusion
Kronos Extrusion Model No.: 148T04
Design: Eurogroove
Main Material: Virgin Polyamide PA66 + 25% Pure Glass Fiber
Processing: High Precision polyamide extrusion
Width: 14.8mm
Standard Length: 6 meters/piece or customized
Profile Density: 1.30 ± 0.05 g/cm³
Shore Hardness: 80
Polyamide Strips Color: Black
Standards Carried: European Standard EN 14024:2004 & Chinese GB/T 23615.1-2017
Kronos Extrusion Certification: IATF 16949:2016
Applications: Thermal Insulation/Thermal Break/Thermal Barrier Aluminum Doors & Windows, Aluminum Profiles, Passive Windows, Energy Efficient Buildings, Green Buildings, Passive House, Sustainable Buildings etc.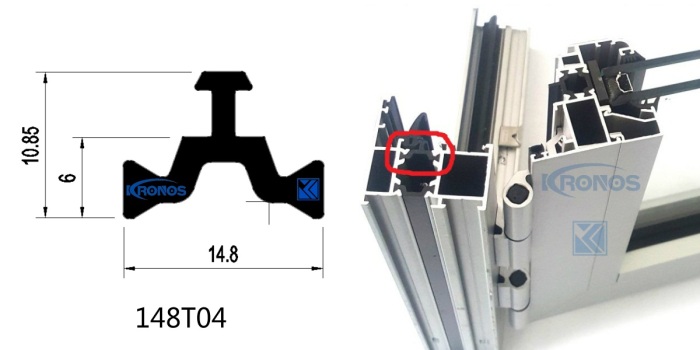 Kronos uses pure glass fiber for the Thermal Insulating Polyamide Profiles/Thermal Break/Thermal Barrier Polyamide Strips.

All batches of Kronos's thermal insulation polyamide profiles are subject to a rigorous inspection process prior to delivery.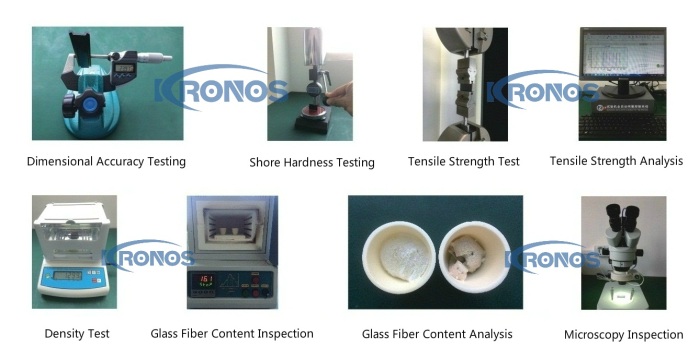 High Precision Extruded Polyamide Insulating Struts (Polyamide Profiles/Polyamide Strips) ready for delivery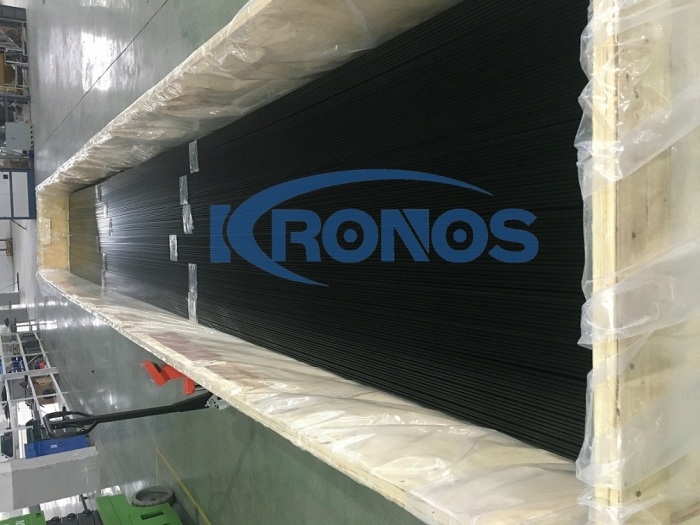 Exchange of Know-How-The Milux Windows and the Kronos Precision Extrusion Team