Overview
Originating from Germany, Kronos Precision Extrusion is the Top-Notch specialist in wide and intricate Polyamide Extrusions, standardized or individually-tailored extruded profiles from Virgin Nylon 66/Nylon 6 (Polyamide 66/Polyamide 6 or PA66/PA6) for thermally broken aluminum windows, doors, facades, curtain wall systems, operating rods, solar panels, automotive sunroof blind rails, and various engineering applications.
The state-of-the-art insulation technique used by Kronos Polyamide Extrusion, connects the outer chamber and the inner chamber through Fiberglass (25%) Reinforced Polyamide Strips. These strips provide a thermal break and come in various widths. The wider strips, the higher the insulation factor. The design of these strips is vital to guarantee the stability and strength of the assembled profile.
By identifying and embracing each individual's challenges, Kronos Precision Extrusion can develop the exact solution to meet the most demanding requirements. Kronos Precision Extrusion extrudes a huge variety of PA66 profiles, tubes, operating rods, guide rails and some other plastic parts.
When it comes to Thermal Struts-Polyamide Insulating Profiles and High Precision Plastic Extrusion, Kronos is really Outstandingly Good. If you buy Thermal Break Polyamide Profiles from Kronos Precision Extrusion, you'll instantly know just how accurate they are and how precisely they fit together with your aluminum frames.
Super Wide and Intricate polyamide extrusions that challenge today's extrusion capabilities are the jobs that Kronos thrives upon. If you have a complex polyamide extrusion challenge, contact the Kronos Precision Extrusion experts TODAY for a perfect solution.
Product Name: Thermal Insulation Polyamide Profiles, Thermal Struts, Thermal Break Polyamide Insulating Strips, Polyamide Thermal Break
Kronos Model No.: 148F01
Material: Virgin Polyamide PA66GF25, Nylon 66 + Glass Fiber
Processing: High Precision Polyamide Extrusion
Width: 14.8mm
Standard Length: 6 meters/piece
Density: 1.30 ± 0.05 g/cm³
Shore Hardness: 80
Insulating Profiles Color: Black
Certification: IATF 16949:2016
Standards Carried: European Standard EN 14024:2004 & GB/T 23615.1-2017
Applications: Thermally Broken Aluminum Windows and Doors, Passive House, Passive Windows, Energy Efficient Buildings, Sustainable Buildings etc.
14.8mm Thermal Strut-Polyamide Insulating Strips are shown as below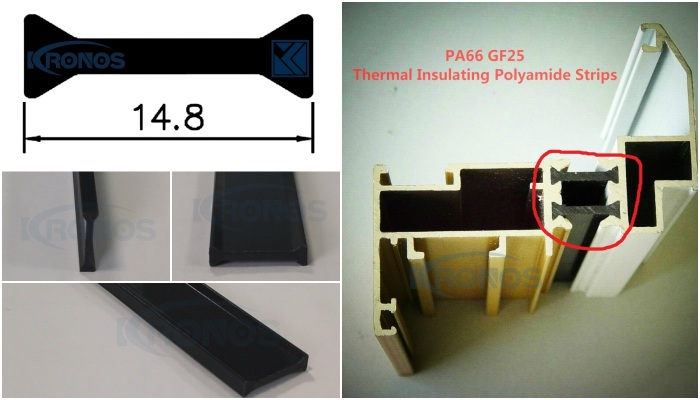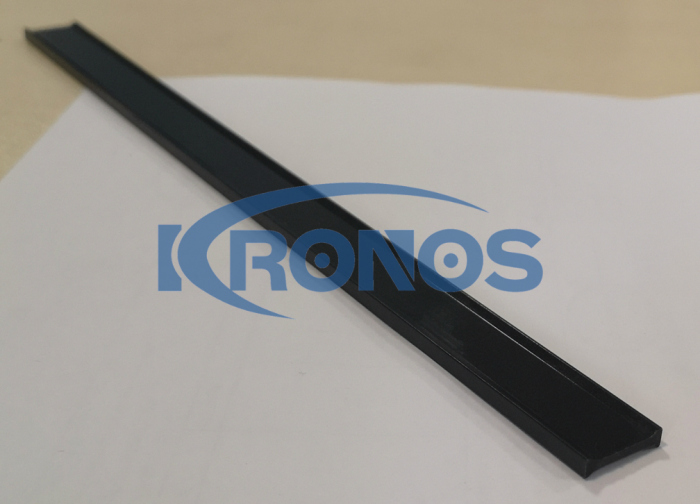 Kronos Precision Extrusion uses VIRGIN Polyamide 66 (PA66) for the Thermal Insulating Polyamide Strips.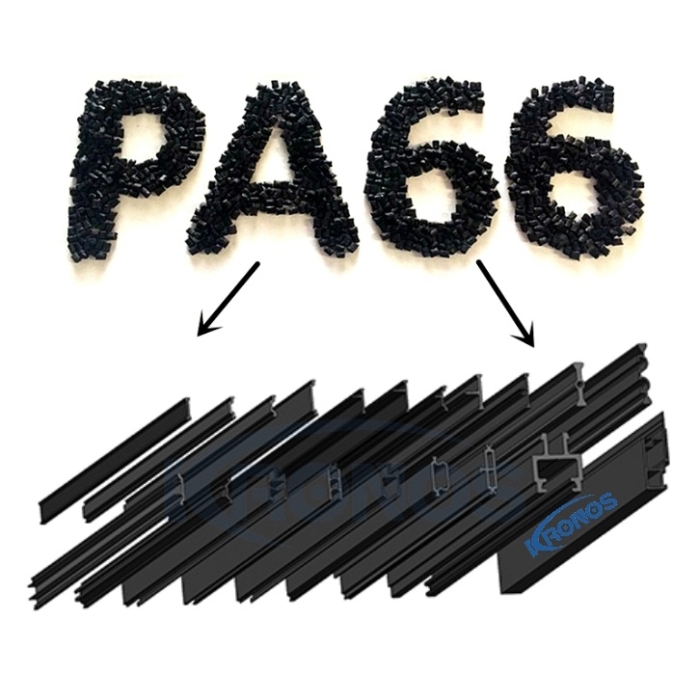 All of Kronos's Thermal Insulating Polyamide Profiles are subject to strict testing and inspection prior to delivery.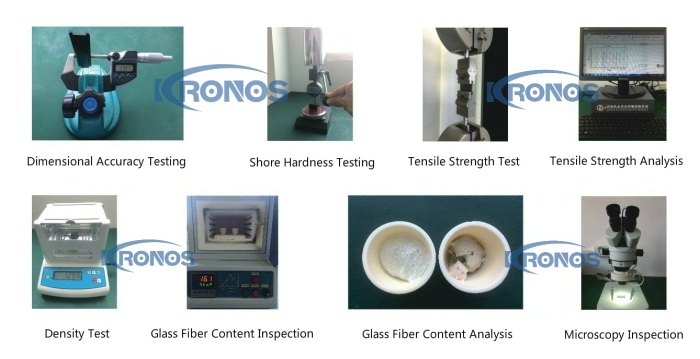 Chinese National Non-Ferrous Metals Inspection Institute Leaders and Fenglv Aluminum Guests Visiting Kronos Precision Extrusion