Overview
Buildings are constructed from various materials, including aluminium. Perhaps you make aluminium profiles and are already aware of what an excellent material it is for window, door and facade frames. It's light and durable, it can withstand any type of weather and it's incredibly strong. However, without a Thermal Break, also referred to as Thermal Strut or Thermal Barrier, it can cause problems as aluminium is also an effective heat conductor. Without a thermal break, your aluminium profile will be very hot in the sun and very cold in snow and rain. In effect, it draws heat in or out of its surroundings. So if profiles today didn't have a thermal break we would face some of the problems that were common in the past. These include condensation, mould and damp. With no thermal break in frames your building would be cold in winter and hot and stuffy in summer. Not only is damp and condensation unpleasant, window frames without a thermal break can mean much higher bills for heating. In extreme cases, damp can cause structural damage, so it's easy to see why Thermal Break Polyamide Profiles are the smart choice.
Kronos Precision Extrusion is an innovative Singapore-Germany joint venture that specialises in developing and producing thermal insulating polyamide profiles with Cutting-Edge plastic extrusion techniques. We offer a wide range of standardized and individually-tailored extruded profiles from Virgin Nylon 66/Nylon 6 (Polyamide 66/Polyamide 6) for aluminum windows, doors, facades, curtain wall systems, operating rods, solar panels, automotive sunroof blind rails, conveyor guide rails, automation, and various engineering applications.
The state-of-the-art insulation technique used by Kronos Polyamide Extrusion, connects the outer chamber and the inner chamber through fiberglass reinforced polyamide strips. These strips provide a thermal break and come in various widths. The wider strips, the higher the insulation factor.
By identifying and embracing each individual's challenges, Kronos Precision Extrusion can develop the exact solutions to meet the most demanding requirements. Kronos Precision Extrusion extrudes a huge variety of PA66 profiles, tubes, operating rods, guide rails and some other plastic parts. Wide and Intricate polyamide extrusions that challenge today's extrusion capabilities are the jobs that Kronos thrives upon.
Contact us TODAY to see how we can support your business.
Product Name: Thermal Insulation Polyamide Profiles, Thermal Break Polyamide Strips, Thermal Barrier Polyamide Strips, Thermal Struts, Polyamide Insulating Struts
Kronos Model No.: 148T01
Material: Nylon 66 - PA66 GF25
Design: Eurogroove
Processing: High Precision Polyamide Extrusion
Width: 14.8mm

Standard Length: 6 meters/piece
Density: 1.30 ± 0.05 g/cm³
Shore Hardness: 80
Insulating Profiles Color: Black
Certification: IATF 16949:2016
Applications: Thermally Broken Windows and Doors, Energy Efficient Buildings, Passive House, Green Buildings, Passive Windows, Sustainable Buildings etc.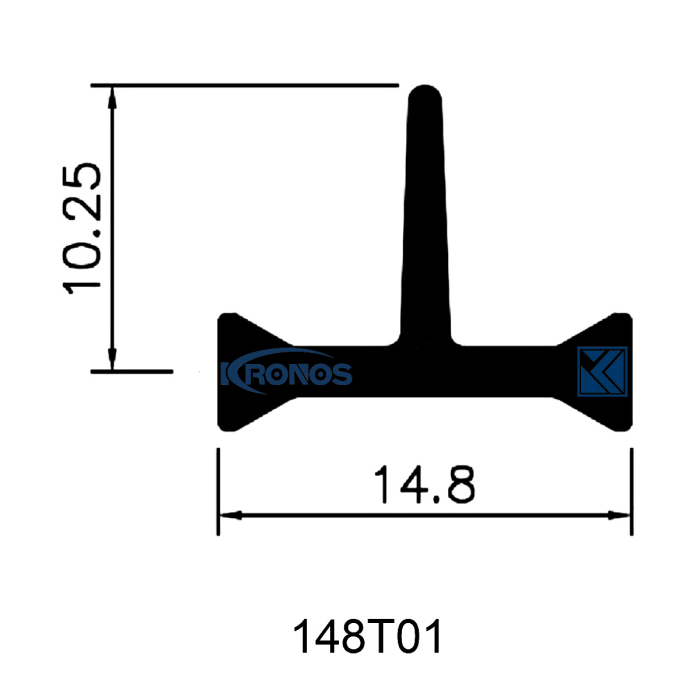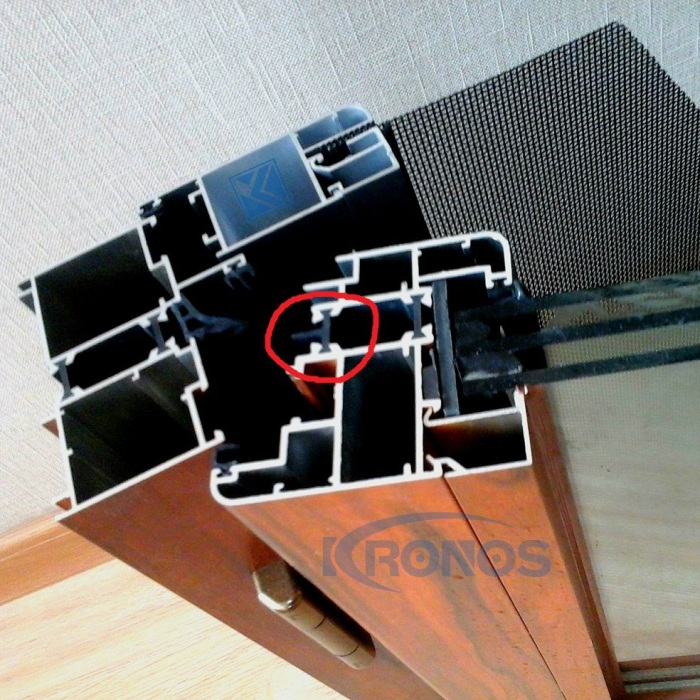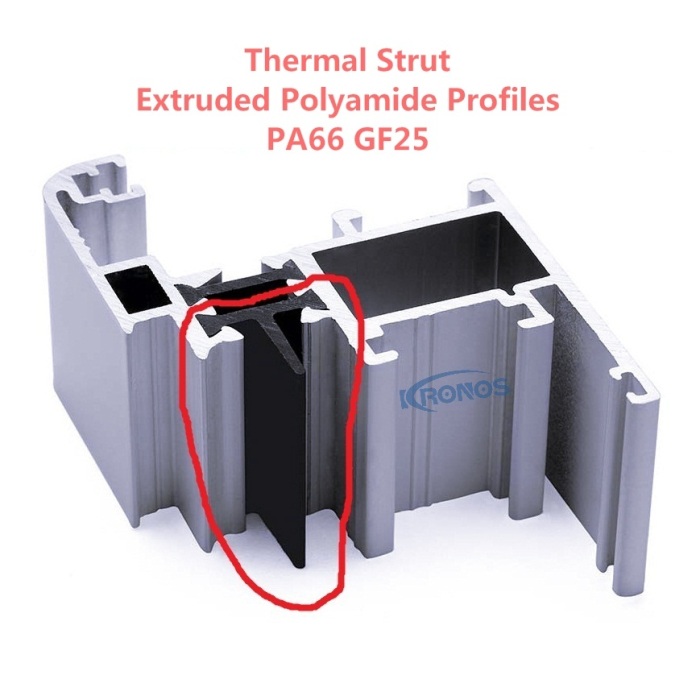 Kronos Precision Extrusion designs and produces an endless variety of Polyamide Profiles for different applications.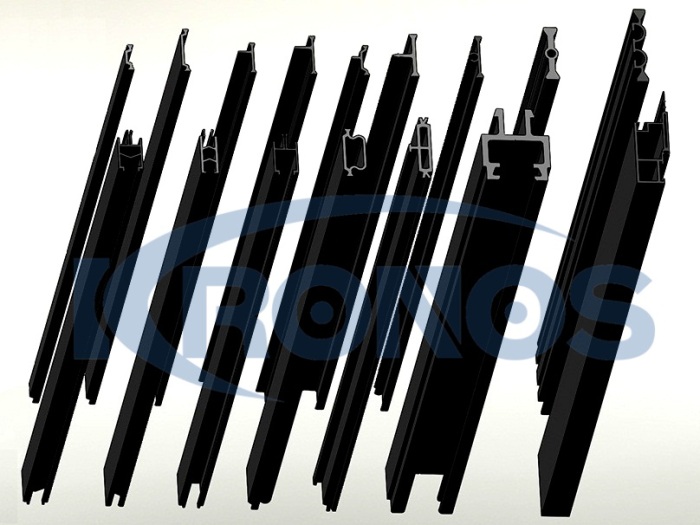 Kronos is Serious in Terms of Quality - Internal View of Kronos's Thermal Insulating Polyamide 66 Profiles

Korean Customer Visiting Kronos High Precision Polyamide Extrusion